Migrant crisis: Como to open shelter for 300 migrants as Switzerland tightens border control
Italian plan comes as Switzerland denies access to migrants, including children.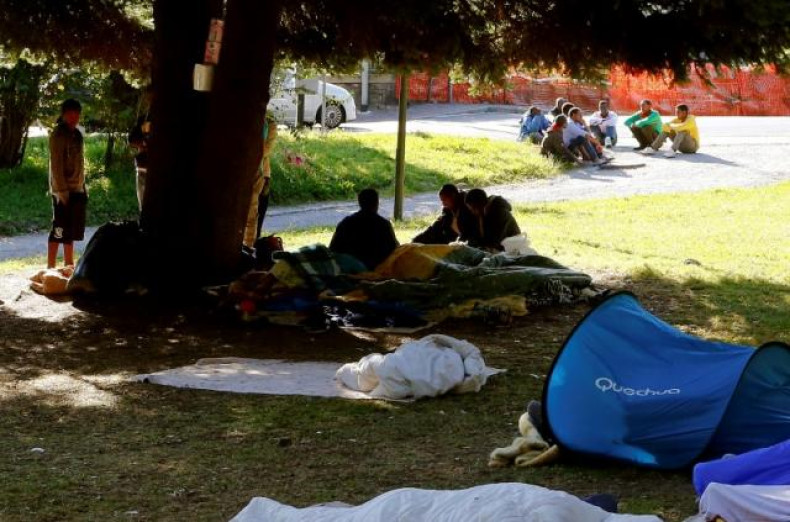 Italy will set up a temporary shelter in the city of Como, on the border with Switzerland, for as many as 300 migrants unable to continue their journey to other European countries. The decision came as the migrants were denied access to Switzerland and were forced to go back to Como, where they have been living in a park near the San Giovanni train station.
The shelter will open in mid-September in Regina Street and will host 50 pre-fabricated modules and showers, bathrooms and a small health clinic, prefect Bruno Corda said during a televised news conference.
"I'm confident that the people who cannot go to Switzerland will want return to a system of legality," Corda said.
The decision came as Switzerland has come under fire for its decision to tighten border controls and deny access to migrants who, most often, simply want to cross the country to reach their relatives who already live in other European nations.
Earlier in August, Amnesty International demanded clarification from Swiss authorities after reports alleged children who tried to join their parents in Switzerland had been sent back to Italy.
"If a minor has family members in Switzerland who could care for her or him, ultimately Switzerland should process that asylum request," Amnesty International Switzerland said in a statement.
Switzerland motivated its decision by claiming the country had been experiencing an influx of people – mainly from Eritrea, Gambia and Ethiopia – who wanted to cross to reach Germany or other northern European countries, but needed a valid permit.
Miriam Behrens, director of the Swiss Refugee Council (SFH), travelled to the Swiss city of Chiasso and then Como to assess the situation and ensure migrants' rights were respected.
"People who seek protection are not being sufficiently and correctly informed, which leads to confusion regarding exactly when they can lodge their asylum request," SFH said in a statement. "The situation is difficult for all parties concerned."
The prefecture in Como has not responded to a request for comments on the temporary shelter and the current situation in the city.