Croatia could follow the trend launched by its neighbour, Hungary, and erect a border fence in a bid to stop the influx of desperate migrants trying to reach Europe, its president said. President Kolinda Grabar-Kitarovic said there might be no other option for the Balkan country to keep out asylum seekers and economic migrants who have arrived in the tens of thousands over the past few months.
"I would like to avoid that, but I don't see how else we can protect ourselves," she told Jutarnji List daily. "I think some kind of a fence or physical barrier will be needed in the future."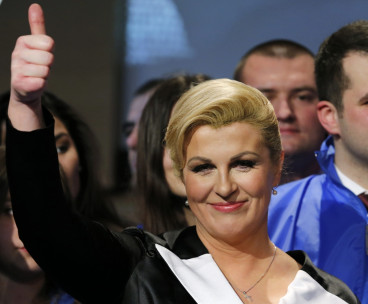 Grabar-Kitarovic, a conservative, argued Croatia could not take in more people as it doesn't need more work power due to its high unemployment rate, currently at 16%. She also defended the use of fences as general mean of border protection saying that not only Hungary but also the US has erected frontier barriers too prevent illegal immigration.
On the issue, the president is at odds with the country's liberal government headed by Zoran Milanović that has previously ruled out putting up a fence. Earlier in September, however, Zagreb was forced to partially close its borders as it struggled to cope with the influx of migrants crossing from Serbia.
The country found itself overwhelmed by migrants going its way after Hungary sealed its own border shut. Some 97,000 people passed through Croatia in the second half of September only, following a route that led them from Turkey to Greece and then up the Balkans. Most do not wish to stay in Croatia but are headed to Germany and other northern European countries.
A record 710,000 migrants have reached European shores by boat since the beginning of the year, according to the EU border agency, Frontex. More than 3,000 others have died at sea.