People traffickers operating out of North Africa are battling for control of the lucrative black market business, worth millions of dollars, the head of the EU's naval force in the Mediterranean has said. Speaking as the 28-member bloc launches the second phase of its military operation known as Operation Sophia, Admiral Enrico Credendino said the people-smuggling groups attacked boats containing migrants trying to poach them from migrant gangs in order to extort them further.
"There is a certain rivalry," he told an EU parliamentary commission. "There are attacks by rival bands against (boat) migrants, who have been forced to return to land (after setting out for Europe) and have more money demanded from them," he added.
Credendino explained the rivalry had left the smugglers vulnerable and as they now had to expose themselves and escort migrant boats out to open sea, AFP reported. "That's where we intervene," he explained.
Operation Sophia has been created by the EU to "search, seize and divert vessels suspected of being used for human smuggling or trafficking on the high seas," after it moved into its second "active phase" at the beginning of October.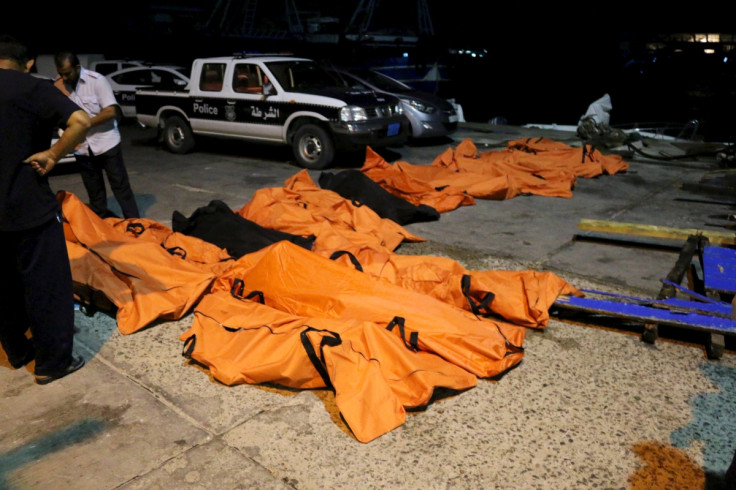 The operation comprises six naval vessels, and seven helicopters and planes. Three more ships are expected to bolster the force in the coming weeks, the EU has said. Germany, Britain, France, Italy and Spain have contributed warships for the mission that has rescued 3,000 migrants since it began its work in June.
Since the beginning of 2015, more than 130,000 refugees and migrants have arrived on mainland Europe from across the Mediterranean, predominantly from Libya but also from Morocco, Egypt and Tunisia. More than 2,700 have died during the crossing.
However, the success of its second stage rests largely on Libya's acceptance of a UN mandate for the EU to carry out military operations within its territorial waters. The country's internationally recognised government has reportedly agreed in principle to the mission but its legislature is yet to vote on the issue.
A letter, dated 6 October, from Libya's United Nations (UN) ambassador Ibrahim Dabbashi to the council says: "Libya is no longer objecting to the language and content of the draft resolution on the smuggling of migrants," AP reported. The UN Security Council (UNSC) is also still to vote on the mandate.
Libya's rival Islamist government in the west of the country that seized power in June 2014 has continued in its refusal of the EU plans. Most of the people-smuggling networks lie within its sphere of control.