Migrant crisis: Bavaria threatens Merkel with court over refugees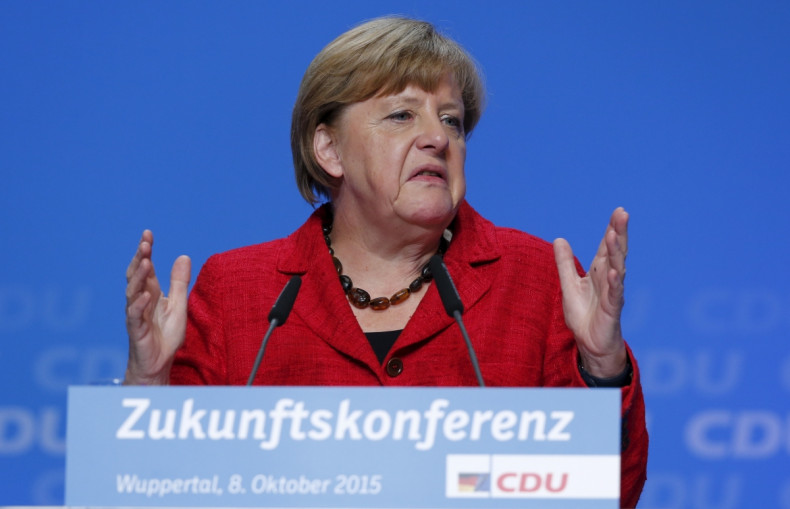 The German state of Bavaria has threatened to take the Angela Merkel to court unless she curbs the influx of refugees. The Bavarian Minister-President Horst Seehofer said in an interview the state would take "self-defence measures to limit migration".
The Bavarian government met in an emergency meeting on Friday 9 October to discuss measures that included "sending people back to the border with Austria". If the German government fails to deal reduce the number of migrants entering through the state, the Bavarian authorities will take the matter to the Constitutional Court and charge the German government with endangering the legal capacity of the German states to act independently, Bavarian Interior Minister Joachim Herrmann announced after the meeting, according to German news website Bild.
It was not clear how the Bavarian government would implement such a policy, because the German borders come under the control of the federal government. Despite growing criticism from the right wing in Germany, Merkel has said that she intends to keep letting the refugees in.
The Bavarian government will also demand that the government in Berlin and the authorities in Brussels ensure that all EU member states comply with the Dublin agreement on sheltering asylum seekers, Bild reported. The regulations state that refugees should be given asylum in the first EU country they enter.
"We have agreed that if the federal government does not take effective steps soon to limit the continued flow of asylum seekers… Bavaria reserves the right to go to the Constitutional Court," said Herrmann. "If respect of EU standards as set out in Dublin and Schengen is not restored immediately then the German government must take the decision to turn away refugees at the border."
The Austrian government claimed that the authorities in Bavaria had not warned told them that they were going to turn refugees away at the border. "If Bavaria starts to slow down the flow of refugees and to put more controls in place, then Austria will be forced to take similar measures," Johanna Mikl-Leitner, the Austrian interior minister said.
The Bavarian government has long complained it is being forced to accept a disproportionate number of people refugees because it is on the border with Austria. In recent weeks Seehofer has emerged as the leading opponent to Merkel's refugee policy, which he has called "a mistake we will be dealing with for a long time".