Three hundred former UK judges, some of whom held the most senior judicial positions in the country, have slammed the government over its repose to the migrant crisis saying it is "too low, slow and narrow" in an open letter. The former head of the Supreme Court, Lord Phillips, the former head of the Public Prosecutions Service, four former Law Lords (forerunners to the Supreme Court), a former president of the European Court of Human Rights and 100 QCs are signatories to the open letter.
The senior judicial figures call for a higher number of Syrian refugees to be brought to the UK and the creation of a humanitarian visa system so that migrants crossing predominantly from Turkey to Greece do not have to undertake potentially lethal onward journeys to Europe.
Speaking to the BBC Radio 4, Catriona Jarvis, a former immigration judge, attacked the low levels of refugees being accepted by Britain, relative to the wider crisis. She explained 4,000 Syrian refugees were arriving on the Greek Island of Lesbos every day – roughly the number Britain has agreed to take every year over the next five years.
"We ask that the UK take its fair and proportionate share," Jarvis explained. She added that the UK could take 25,000 refugees each year, less than the 75,000 taken at the height of the Balkan crisis, as the asylum process had a "good robust system and a good civil service".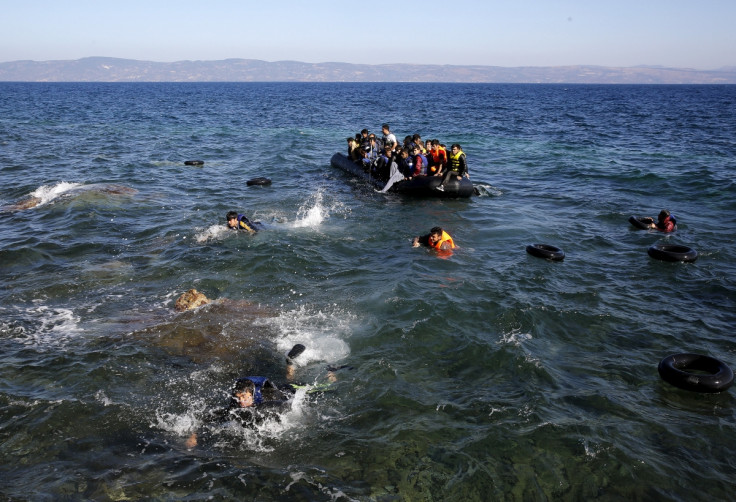 Jarvis said the government needed to do more than take refugees from camps in the Middle East, which she said were no longer supported with the right levels of assistance by the United Nations (UN). She added that the government's policy of taking vulnerable refugees from Lebanon, Turkey and Jordan "would not stem the flow of migrants".
The government has said it will resettle 20,000 of Syria's most vulnerable refugees in the next five years in the wake of mounting public pressure over Europe's migrant crisis and the suffering of millions of people living in camps in the Middle East.
Syrians have continued to arrive in the UK as part of the government's commitment to the Vulnerable Persons Resettlement Scheme – a UN programme it agreed to in 2014. But now the Home Office, the Local Government Association, the Department for Communities and Local Government and dozens of local authorities are in the process of frantic negotiations over how the resettlement of 20,000 Syrians in the UK will work.
In addition the UK has provided £1bn in aid to Syria, with £100 million provided to charities assisting the displaced.