Migrant Crisis: David Cameron says Europe must work to keep Syrian refugees away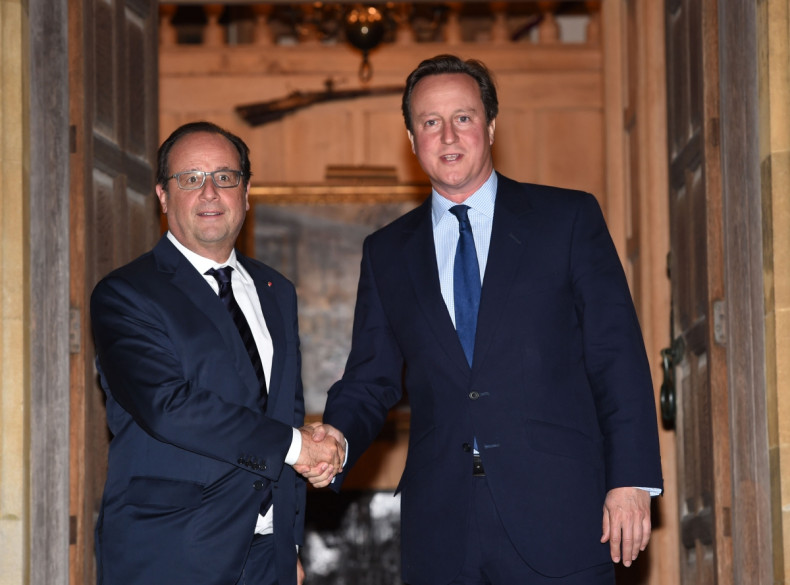 David Cameron has said Britain and its European partners must work harder to keep Syrian refugees away from the continent and do more to return migrants who don't have real claims of asylum.
The prime minster made the remarks while meeting with French President Francois Hollande ahead of a meeting of the European Council on the migrant crisis. A Downing Street spokesperson said the two men agreed the meeting needed to be used to focus on giving assistance to nations such as Jordan, Lebanon and Turkey "to enable more refugees to stay there".
"EU countries should do more to return migrants who don't have a genuine claim for asylum to their countries of origin."
- Downing Street spokesperson
The two premiers also agreed: "EU countries should do more to return migrants who don't have a genuine claim for asylum to their countries of origin."
According to figures from the UN High Commission on Refugees, the UK has received 7,196 asylum applications from Syria since April 2011. France has received 6,895. On the other hand Lebanon, Jordan and Turkey, nations bordering Syria which have borne the brunt of the conflict's refugee crisis have received 3,681,827 refugees between them.
Cameron and Hollande made the joint statements as it emerged that the first refugees from Syria had arrived in the UK since the government pledged to take on a further 20,000 of the most vulnerable individuals from that conflict. The Home Office has declined to comment on the number of Syrian refugees that have recently arrived in the UK or where they are going to be resettled.
Downing Street has indicated that France and Britain favour addressing the root causes of the conflict in Syria and view the Islamic State as a continuing threat to national security. France has extended its war against IS to Syria and has flown a number of reconnaissance missions over the embattled country.
In 2013, Cameron faced a historic defeat over his decision to intervene in Syria following the use of chemical weapons by the Assad Regime. But parliament did agree to air strikes on IS-held regions of Iraq in September 2014.
The government has faced criticism over its creeping war in the Levant. UK pilots operating as part of coalition forces including the US, France and Canada have carried out air strikes over Syria despite parliament voting against intervention in the country.
Human rights groups questioned Cameron over the deaths of three British citizens by government-authorised drone strikes in IS-held Syria. The prime minister announced Reyaad Khan, 21, from Cardiff and Ruhul Amin, 26, from Aberdeen were killed in August in IS's Syrian stronghold.
The unmanned RAF drone strike targeted Khan and Amin, who had appeared in IS propaganda. Speaking in the Commons, Cameron explained a third British Jihadist, Junaid Hussain, 21, had been killed in Raqqa in US drone strikes.