Migrant crisis: Democratic candidate Martin O'Malley urges Obama to accept more Syrian refugees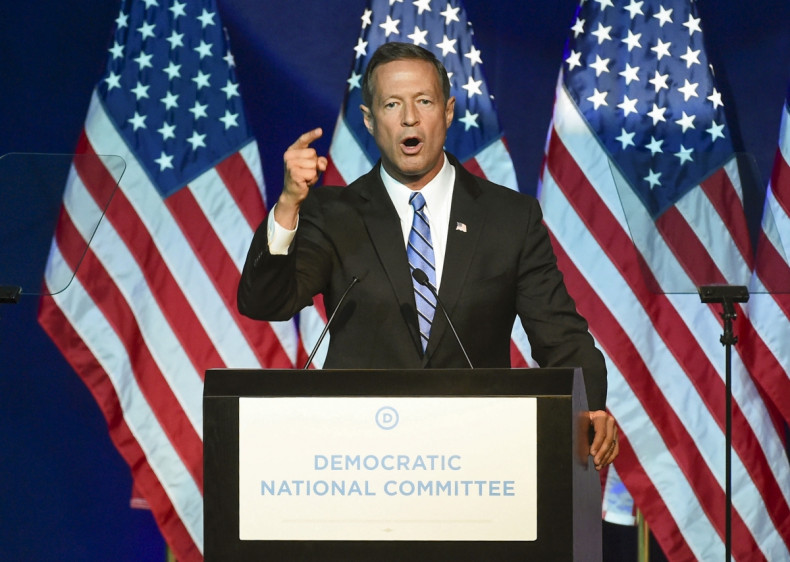 While Republican presidential candidate Ben Carson believes the US should not accept any Syrian refugees, Democratic candidate Martin O'Malley has urged President Obama to accept more than the 10,000 announced for the next fiscal year. In a letter to the president on 15 September, O'Malley said the US should offer "more than a token increase."
"I appreciate your administration's attention to this issue, but I was disappointed to learn the United States would accept only 10,000 Syrian refugees next year," the former Maryland governor wrote. "We can do more than a token increase."
O'Malley, who is polling low among Democratic candidates, wants the US to accept 65,000 Syrian refugees by 2017, the Associated Press reported. In his letter, the 52-year-old noted that Germany, despite having a smaller population than the US, is accepting 800,000 refugees this year.
Two other Democratic candidates, heavyweights Hillary Clinton and Bernie Sanders have also commented on the ongoing migrant crisis. According to the AP, Clinton has called for an "emergency global gather" at the UN General Assembly meeting this month, while Sanders has said the US needs to be part of the international response to the crisis.
As previously reported by IBTimes UK, Republican Ben Carson cited fears of terrorism as a reason the US should not accept any Syrian refugees escaping the ongoing civil war and terror of Isis. "We don't know who those people are, and the majority of them are young males, and they could easily be people who could be infiltrated by terrorists," Carson said on CNN.
President Obama ordered his administration on 10 September to accept at least 10,000 Syrian refugees in the next fiscal year, which begins next month. The administration urged other nations in Europe and the Middle East to "ramp up" their willingness to accept refugees, White House Press Secretary Josh Earnest said.