Migrant crisis: Tough Hungarian laws jailing refugees for up to three years come into effect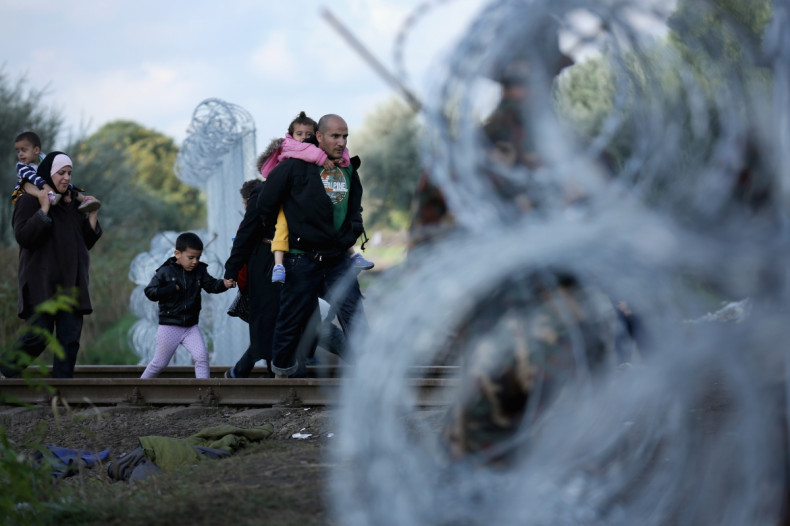 Hungary's emergency laws imposing harsh punishments on migrants and refugees crossing over the country's Serbian frontier have come into effect on 15 September, carrying with them a possible jail time of up to three years. "We will start a new era. We will stop the inflow of illegal migrants over our green borders," said government spokesman Zoltan Kovacs shortly after midnight.
Hungary, which has been criticised for its severe handling of the migrant crisis, passed the legislation through its parliament in the face of the arrival of tens of thousands of refugees and migrants mostly from Syria and Afghanistan. Under the new regulations, entering Hungary illegally or damaging its hastily erected frontier fences - which are four meters high and 110 miles long and set to be completed in October - carries a possible three year jail term.
Hungarian authorities have dispatched army reinforcements including mounted units to secure the border, and sealed an unofficial railway crossing point near the southern town of Roszke, on the border with Serbia. Hungary's parliament declared a "state of crisis caused by mass immigration" on 4 September, and the emergency legislation it passed also gives the police and army greater powers to operate detention areas and registration camps.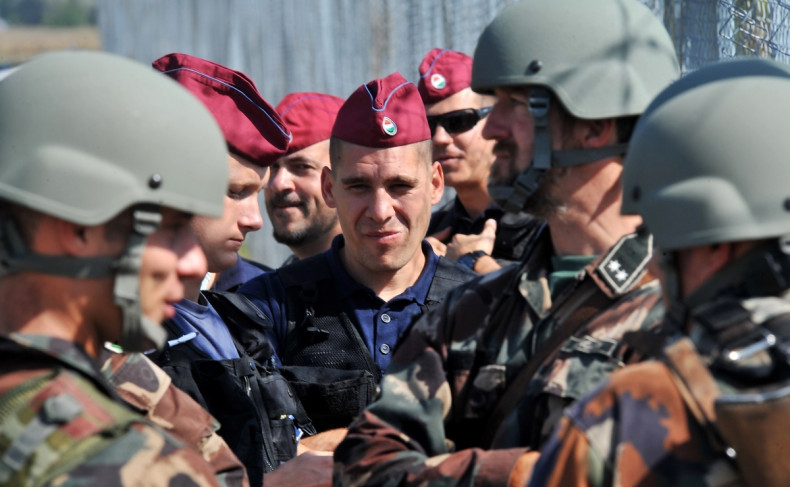 Hungary's right-wing Prime Minister Viktor Orban, an opponent of mass immigration, has said a high rate of deportations should be expected. "In such a case, if someone is a refugee, we will ask them whether they have submitted an asylum request in Serbia. If they had not done so, given that Serbia is a safe country, they will be rejected," Reuters reported.
Hungary is one of three nations opposed to EU quotas for refugees, a move supported by Germany and proposed by the European Commission. The commission's president Jean-Claude Junker has said that 160,000 refugees should be distributed across Europe to alleviate the pressure on "front line" nations such as Hungary, Greece, and Italy.
At a meeting of the European Council in Brussels it has become clear that there is no consensus over the plans. "There was no consensus, several countries disagreed," Slovak Interior Minister Robert Kalinak said after the talks. Ministers have however given the go-ahead to the relocation of 40,000 migrants from Greece and Italy, as proposed by the commission in May.