US President Barack Obama has affirmed his support to German Chancellor Angela Merkel's efforts to ease the refugee crisis in Europe. During a phone call with the German leader ahead of an upcoming donor conference, Obama said the US government would offer aid to ease the plight of migrants and refugees.
"The president promised that the US government would contribute substantially," a spokesman for the chancellor's office told German broadcaster DW.
The leaders agreed that only a political solution could bring an end to the crisis in Syria and that a concerted effort was needed to address practical issues in the war-torn country.
Obama also told Merkel of his intention to host a leader-level summit on refugees on the sidelines of a UN conference in September to secure new commitments to tackle the crisis.
"The two leaders committed to working together over the coming months to help protect and provide for the millions of people whose lives have been upturned by war," a White House statement said.
Policy reversal
Merkel has drawn international praise for her accommodative stance on migrants and refugees from Syria and elsewhere, with Time magazine naming her its person of the year for 2015.
But with a record 1.1 million asylum seekers entering Germany's borders in 2015, the chancellor has insisted that her government could no longer cope with the surging influx.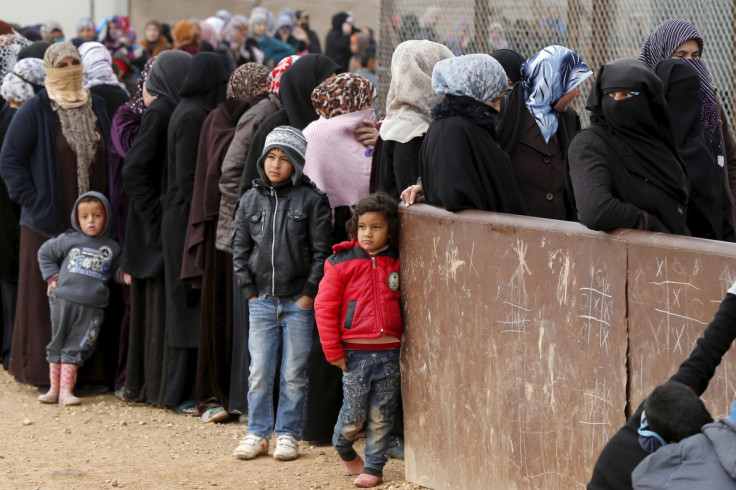 German public support for taking in more refugees has also dwindled in the wake of the crowd assaults on women by mainly North African and Middle-Eastern men on New Year's Eve in the city of Cologne.
"At the national level, in Europe, and at the international level, we are working to improve the protection of Europe's external borders, to replace illegal migration with legal migration, to fight the factors that force people to flee their homes in the first place, and thus to achieve a tangible and lasting reduction in refugee numbers," Merkel said in her New Year's address.
The German chancellor will look to galvanise international support for refugees at a donors conference on Syria in London on 4 February, which she is co-chairing.
The UN says 13.5 million people in Syria are in need of urgent humanitarian assistance, while millions more have been forced to leave the country due to a bloody four-year civil war.