Migrant crisis: Young female refugee centre worker stabbed to death by migrant in Sweden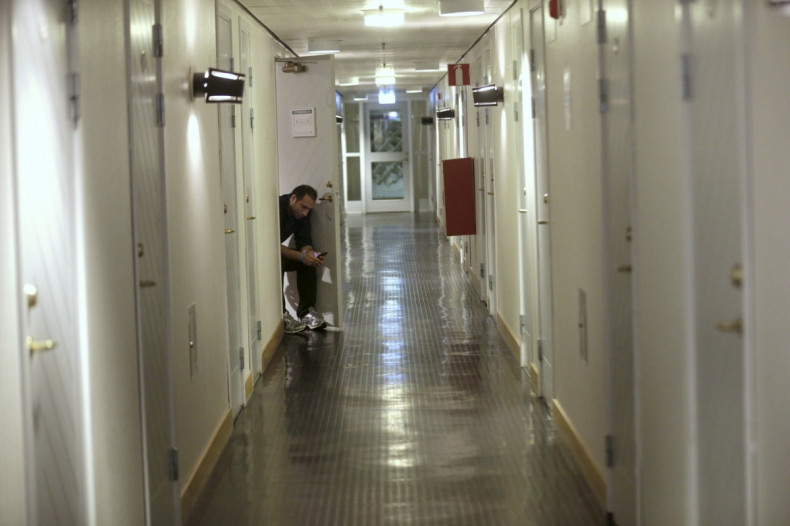 A 22-year-old female worker at a refugee centre in Sweden has been stabbed to death by a migrant, police have reported. Alexandra Mezher was rushed to hospital where she succumbed to her injuries. The incident took place at a centre for young migrants aged between 14-17 at a refugee centre in Molndal in the south west of the country.
The young woman was reportedly alone in the centre with eight young men and boys, police spokesman Hans Lippens said. "This was not terrorism. We think it might have been an accident, or there was a fight." A 15-year-old migrant has been arrested.
Mezher's cousin said: "It is so terrible. She was a person who wanted to do good, who wanted to be good. And then he murdered her when she was doing her job. We have cried a lot. She was such a nice person, warm and happy. It is the Swedish politicians' fault that she is dead."
The incident will add to pressure on Sweden's authorities to do more to crack down on migrant crime. Recently it emerged that Swedish police hid the origins of sex attackers at local music festivals because they were migrants.
According to the US think-tank the Gatestone Institute Sweden's rape statistics show an increase of 1,472 per cent since 1975 - the year Sweden's parliament decided to make Sweden more multicultural. However police do not record the ethnic background of assailants so how much of the rise is down to migrants is hotly disputed.
Thomas Fuxborg, a spokesman for Sweden's police, said the recent influx of migrants has had a palpable impact on crime. "These kinds of calls are becoming more and more common," said Fuxborg. "We're dealing with more incidents like these since the arrival of so many more refugees from abroad."
Sweden has accepted 160,000 migrants in the last year, placing a huge strain on a country with a total population of 10 million. Even before the fatal stabbing, national police commissioner Dan Eliasson requested an extra 4,000 police to deal with rising crime, disturbances at migrant centres and deportations.
Today's stabbing came on the same day a 33-year-old Algerian man was told he will face trial for the assault on a woman with her children which outraged the country. "Sofian" has filed for asylum in four different countries.