The Greek coastguard has rescued 242 people off the island of Lesbos after the wooden boat that was carrying them capsized on 28 October. At least five people, including three children died as they tried to reach Greece from Turkey.
Rescuers are continuing the search for survivors in the rough waters. A coastguard spokeswoman said: "We do not have a picture of how many people may be missing yet."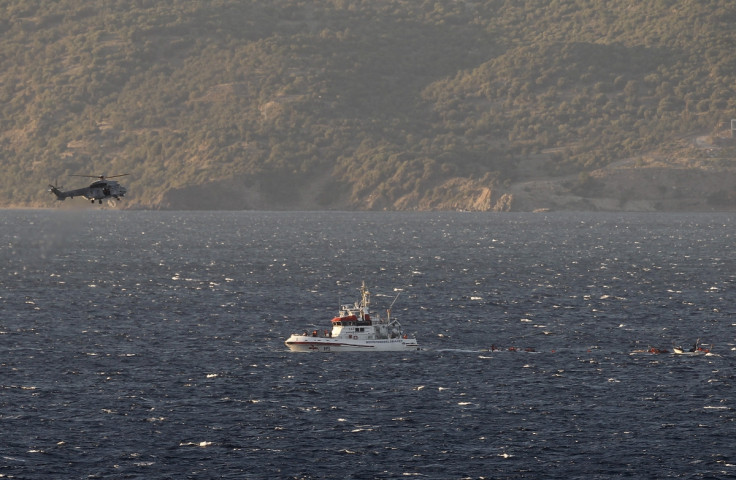 It is unclear how many people were on board the vessel, with some sources telling the International Organization for Migration that the boat was carrying 200 people while others put the figure at 300 people. Medical teams worked desperately to revive a small child, who subsequently died while volunteers bundled survivors in thermal blankets in a bid to stave off hypothermia.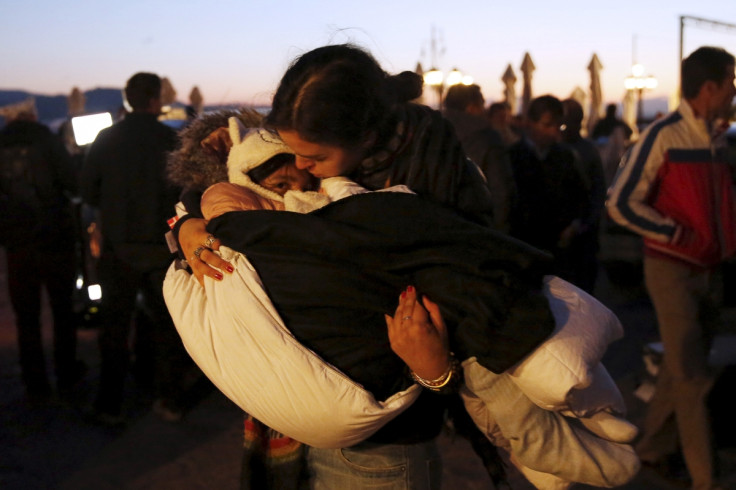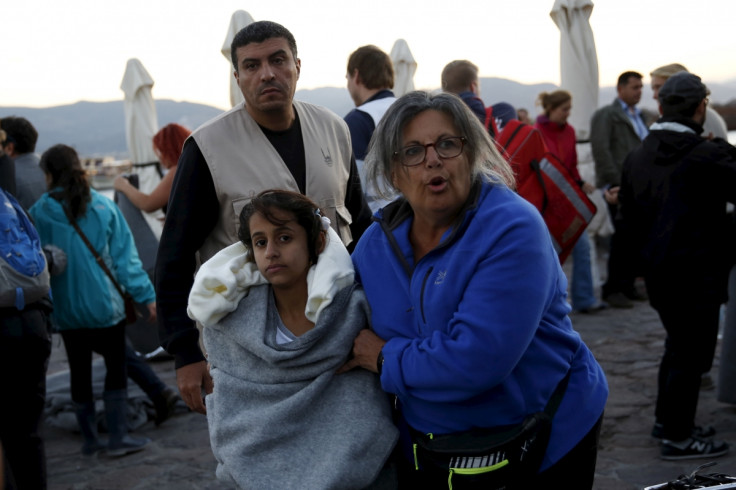 Lesbos sits less than 10 kilometres (6.2 miles) from the Turkish coast in the north Aegean sea. The Greek island has been a vital entry point for thousands of people in search of a better life in Europe. Since the beginning of 2015, some 502,500 people have arrived in Greece by sea alone, according to the UN Refugee Agency (UNHCR). The organisation has noted that "many of the refugees and migrants are desperate to move quickly onwards to Western Europe, fearing that borders ahead of them will close."
"We could see the vessel through the binoculars but within a matter of seconds we lost sight of it," eyewitness, Iannis Costakis said, according to a PBS report. "All we could see were life jackets on the surface. So we immediately called the coastguard and Frontex. And even two Turkish boats came and they filled up with people and went back to Turkey. There were at least 150 life jackets visible. It was a big boat, and there must be an awful lot of victims."
Fisherman Panayotis Koutsos said: "Can't the United Nations do something? People are going to get drowned for nothing". He added: "I'm in the water day and night, and I just can't watch these children drowning any more. We're all trying to help here. We're not bad people on this island, Lesbos. We're all trying to do what we can and do our duty. It's a question of humanity. But the powers that be have got take a serious look at this issue and solve it."