Migrant crisis: How many refugees are countries actually taking?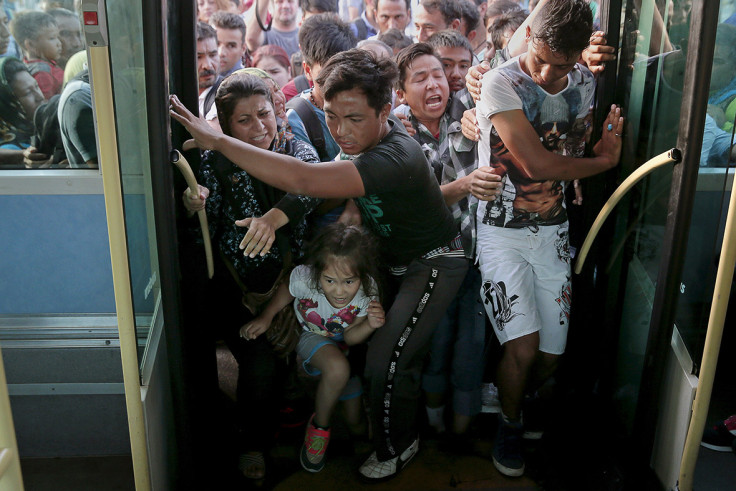 There are 14.4 million "refugees of concern" across the world, according to the United Nations. From Assad's barrel bombs in Syria to the Islamic State in Libya and famine in Sudan, war, persecution and poverty are driving millions from their homes to seek shelter elsewhere.
Many are arriving on the shores of Europe, where leaders are juggling public hostility to incomers, scarcity of resources, the moral responsibility to help those in need and counter-terror concerns.
Germany alone expects to process 800,000 asylum applications in total during 2015. The European Commission has unveiled plans to redistribute 160,000 refugees from Italy, Greece and Hungary − where many first arrive − because they are struggling to cope. But how many refugees are countries promising to take in the world over?
David Cameron, the British prime minister, has pledged to take in 20,000 Syrian refugees over the coming five years, with priority given to orphans. So far, the UK has given asylum to around 5,000 Syrians, compared to over 100,000 in Germany. In 2014, the UK had 31,745 asylum applicants living in the country, according to European Commission figures. Germany had the most in the EU at 202, 645 (showing just how much the global situation has deteriorated in 2015 amid the march of the Islamic State in particular), while the lowest was Estonia with 155.
In the first quarter of 2015 alone, the most recent data available at the time of publishing, 185,000 first-time asylum applications were made in the EU. Half were in Germany (73,100 or 40% of the total) and Hungary (32,800 or 18%). Then, according to the EU statistics, came Italy (15,200, or 8%), France (14,800, or 8%), Sweden (11,400, or 6%), Austria (9,700, or 5%) and the UK (7,300 or 4%).
But countries beyond Europe are also starting to step up their responses. Canada has pledged to take in over 21,000 more asylum seekers, though half of those are contingent on the re-election of of Conservative leader Stephen Harper, who made it a campaign pledge. Australia will take in just over 30,000 refugees and asylum seekers by the end of 2018, its government has confirmed after pledging to make room for an extra 12,000 in the wake of the intensifying Syria conflict. Brazil has "open arms" to Syrian refugees, insists President Dilma Rousseff, and her country has taken in around 3,000 since 2011. Over 1,400 came in 2014, with more expected. Even Venezuela, which is mired in economic turmoil, has committed to taking in 20,000 Syrians, although it is allied with Bashar al-Assad.
Some outside Europe have already been playing a significant role. Turkey, which borders Syria and Iraq, is predicted by the UN to have taken in nearly 1.9 million refugees and asylum seekers by the end of 2015. Its government has been critical of Europe for not taking in more. There are over 1.1 million Syrian and Iraqi refugees in Lebanon and 630,000 in Jordan, according to the UN.
But there has been a notable lack of response from Gulf states. According to Amnesty International, Qatar, United Arab Emirates, Saudi Arabia, Kuwait and Bahrain "have offered zero resettlement places to Syrian refugees". They defend themselves by saying they have given hundreds of millions of dollars in aid. Nor have Russia, Japan, Singapore and South Korea. Resettlement is a specific type of assistance for the most vulnerable refugees facilitated by the UN, which fast-tracks them into participating states.
"Amnesty International is calling for at least 10% of Syria's most vulnerable refugees to be resettled from the main host countries by the end of 2016," said the NGO.
© Copyright IBTimes 2023. All rights reserved.