Hundreds of refugees and migrants have been evicted from a decommissioned secondary school in Paris, ending a four-month stand-off over their use of the building. Officers cordoned off the area before dawn as the inhabitants, including refugees from Afghanistan, Eritrea and other trouble spots, were put onto buses. Police at the scene declined to comment on the operation or say where the evicted migrants were being taken.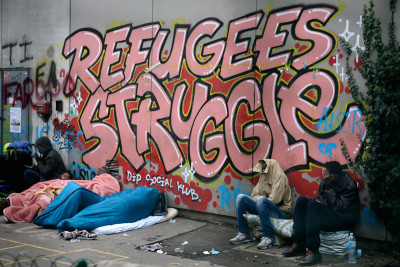 About 100 people moved into the empty Lycee Jean-Quarre building in the capital's northern 19th arrondissement in July and numbers soon climbed to more than 700. In September, a French court gave them a month to leave the premises, which city authorities had been hoping to renovate to turn into a temporary refugee shelter and, eventually, a library.
Authorities said they were launching the evacuation "to deal with the humanitarian emergency and give [refugees] dignified conditions," Paris Region Police Commissioner Jean-Francois Carenco told local media that upon leaving the building, some migrants shouted: "[Identity] papers for all!" and "Fewer police, more [identity] papers!". In France, illegal immigrants are known as "sans papiers" (without papers).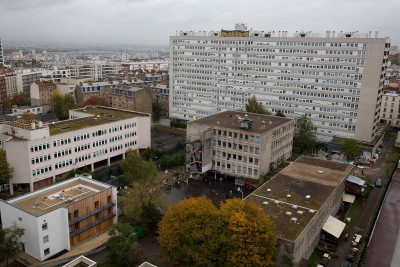 In September, President Francois Hollande said France would welcome 24,000 refugees as part of a European Union-wide plan that "can and will" bring the refugee crisis under control. France has received far fewer migrants than Eastern Europe and Germany. Those who come tend to congregate in Calais, hoping to get to Britain.