Migrant crisis: President Obama orders US to accept at least 10,000 Syrian refugees next year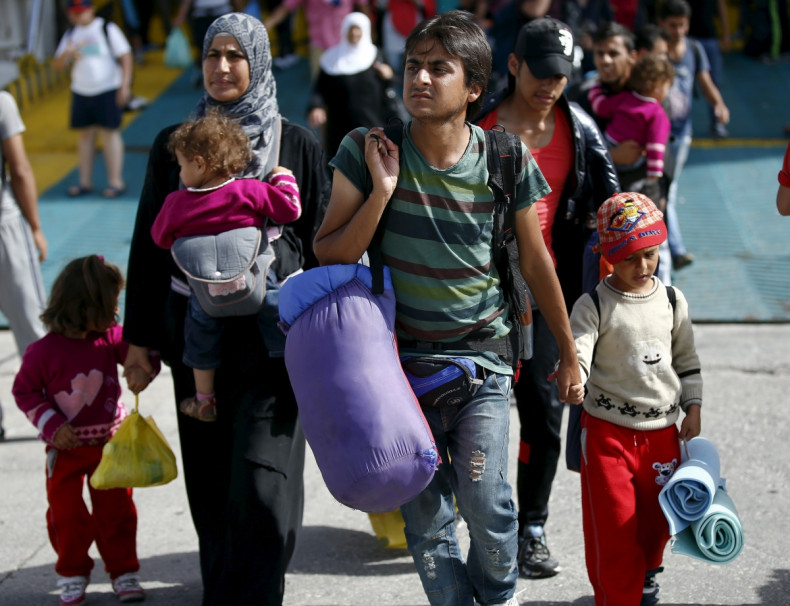 President Barack Obama has directed his administration to accept at least 10,000 Syrian refugees in the next fiscal year, White House Press Secretary Josh Earnest announced on 10 September. The increase will signify a significant jump from the 1,500 it is expected to accept in the current fiscal year, which ends 30 September.
"We know the scale of this problem. It's significant, and there are millions of people who have been driven from their homes because of this violence," Earnest said. "It certainly is not feasible for millions of Syrians to come to this country. But what we can do is make sure that we are doing everything we can to try to provide for their basic needs."
According to CBS News, the US has offered assistance to organisations helping Syrians still in Syria and those that have been displaced, as well as refugee camps located in Turkey, Lebanon and Jordan. A senior administration official said the camps were over-crowded and "under-funded," adding that the US could help make them "high-functioning."
Despite lagging behind several European nations in accepting refugees, the Obama administration urged other nations in Europe and the Middle East to "ramp up" their willingness to accept Syrian refugees, the Washington Post reported. The US is also expected to urge wealthy countries in the Gulf region to allocate more funds on refugee assistance and camps.
CBS News quoted a top official saying that US policy will reflect many refugees's desire for the "chance to go back" to their homes. Other officials added that they did not want to give refugees the unrealistic hope of resettlement in the US.
According to the Washington Post, it takes an average of 18 to 24 months for a Syrian asylum seeker to be investigated and granted refugee status in the US. The lengthy screening procedure in place to block criminals and Islamist terrorist from entering the US pretending to be refugees.
"What I can tell you is that this is an effort that the president has directed to scale up our response to the Syrian refugee crisis," Earnest said. "And it does not, however, reflect the intent by the administration to cut any corners when it comes to the security protocols that are in place, prior to any refugee traveling to the United States."
Earnest added that the current migrant crisis will only be resolved once Syria becomes politically stable. "That's what is fomenting the violence, that instability is ultimately the responsibility of President Assad," he concluded.