More than 710,000 refugees entered the European Union so far in 2015, and there have been reports that in the absence of common policy, human smugglers have been comparing different levels of benefits in Europe to help asylum seekers choose their preferred final destination.
Despite the hysteria, the number of refugees in the UK has actually fallen by 76,439 since 2011, a sign Britain is not the coveted destination for migrants because of its generous benefits system.
So which country in Europe has the most beneficent regime? And how does the UK compare with Sweden, Germany or France in terms of financial support to refugees?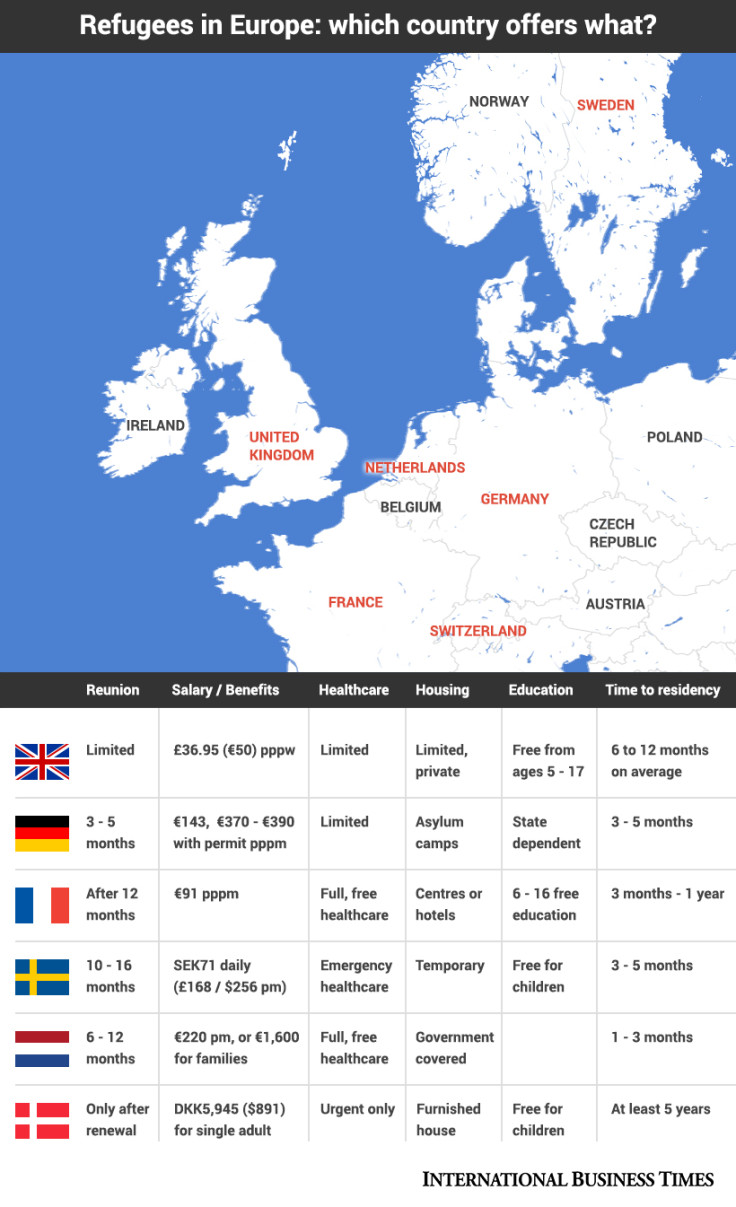 While the EU's Common European Asylum System (CEAS) is intended to ensure the rights of refugees under international law are protected in its member states, each European country has its own asylum system.
UK
So far, Downing Street has used its non-Schengen status to refuse to take part in a new quota system proposed by Germany, which would see refugees fairly distributed among all 28 EU states.
When asylum-seekers do arrive in the UK, they can also receive a weekly allowance of £36.95 per person (€50). Women who are pregnant or have children aged up to three years old may receive a bit more - from £3 to £5 a week depending on the child's age. A supplementary one-off benefit of £300 is available for women who are about to give birth or who have recently done so.
Refugees in Britain are often offered housing, but rarely in London or the wealthy south east of England, and are not normally allowed to work at all, pushing families into severe poverty.
Germany
Germany was one of the main countries of destination for asylum seekers in 2015. Its chancellor, Angela Merkel, said Syrians would benefit from extra protection, and those refused asylum will not be repatriated to their EU point of entry. Unlike the UK, asylum seekers in Germany can work after three months, and they receive up to €330 per month per adult for personal needs while they await their permit.
France
Also one of the top destinations for asylum seekers, France operates a system under which migrants who claim refugee status must formally make an application for asylum at the prefecture before they are lawfully accepted on the territory. Pending the decision of the body that hears the cases, they are given a temporary residence permit and can only work if they have not received a decision after nine months.
Those living in reception centres are given a monthly allowance, which varies between €91 per month for a single person who receives food at lunch and dinner, and €718 for a family of six. Adults who are not housed in those centres are entitled a monthly allowance of €340.50 per person, irrespective of the size of the family, while their application is being considered. Unlike many other countries in the EU, asylum seekers receive universal and free health care.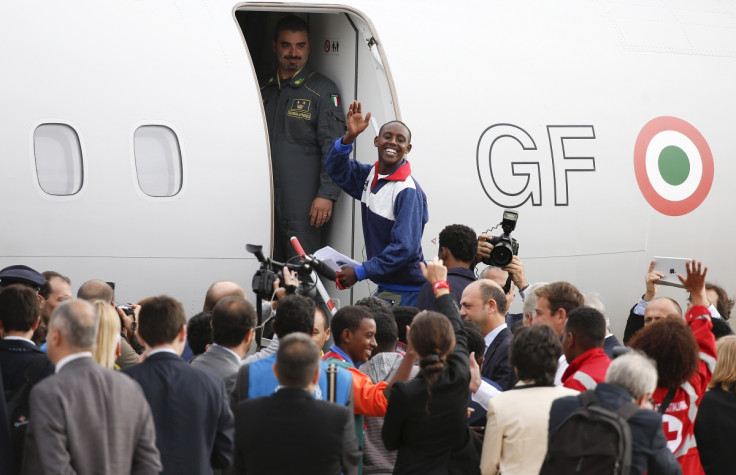 Sweden
The Scandinavian nation has the highest proportion of asylum seekers per thousand inhabitants at 8.4, compared with 1.2 for the EU as a whole. One of the reasons, perhaps, is because in 2013 Sweden became the first country in Europe to rule that all refugees from Syria would be granted permanent residency.
Asylum seekers are offered immediate emergency accommodation on arrival on Swedish soil, before being relocated to temporary housing. If they have to find lodging themselves, they receive a monthly allowance of €37 for someone who is single, and up to €89 for a family.
Single adults, meanwhile, are entitled a daily benefit of SEK71 (equivalent to £168 or $256 per month), with more available for those with families. Sweden allows asylum seekers to work from day one, but only if they are deemed likely to receive asylum.
Netherlands
The Netherlands recently announced it is about to toughen its asylum policy: anyone who fails to qualify as a refugee would see its food and shelter benefits cut off. In addition, if they do not agree to return to their home country, those "failed" asylum seekers would only be offered "a few weeks" of shelter.
Until now, the Dutch government pays the rent for a house. But under the new policy, it is expected that those unsuccessful asylum seekers would either be deported or sent away to fend for themselves. For the moment, the default benefit is of €220 per month. This allowance can run up to €1,600 per month for families if the asylum application is approved.
Denmark
Denmark, like Sweden, has strong anti-immigration parties but the nation continues to provide support to "failed" asylum seekers, despite recently slashing social benefits for immigrants by 45% down to $891 for a single adult with no children. The government's policy is to only reduce the level of support if the migrants are considered "uncooperative", and Syrian refugees are entitled to temporary one-year permits.
Denmark has an "as soon as the conditions improve" policy under which general asylum seekers are asked to go back to their home country when or if the war ends. If not, they are entitled to apply for a permanent permit. Access to health care, meanwhile, is limited to urgent and palliative treatment but children are given full access.