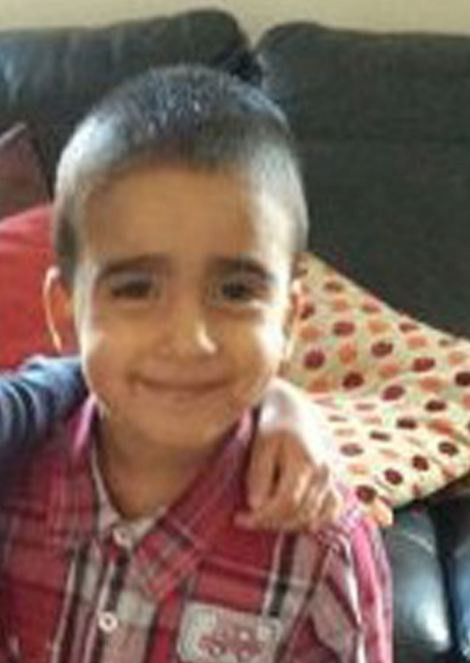 UK police searching for missing three-year-old Mikaeel Kular have found the body of a young boy.
The body was found in Fife, almost 40 miles from his home, shortly before midnight following a widespread search of the local area.
Assistant Chief Constable Malcolm Graham of Police Scotland reported the news at 1am at a press conference.
Graham said: "The investigation into the disappearance of Mikaeel Kular has been wide-ranging and fast moving.
"As a result of inquiries the body of a young child was recovered in Fife just before midnight. We strongly believe this to be the body of Mikaeel."
According to Sky News, Mikaeel's mother Rosdeep has been detained by police for questioning.
"A person has been detained in connection with the recovery of the body and members of Mikaeel's family have been informed of the recovery."
Police analyst Graham Wettone told Sky News: "(His mother) will be questioned as police try to establish what has taken place."
The boy was reported missing on Thursday morning. His mother had stated that she had put him to bed at 9pm on Wednesday and awoke the next morning to find he was missing.
Police confirmed teachers had not seen him at Flora Stevenson primary school nursery in Edinburgh for almost a month because of an apparent chest infection.
Mothers of children in their class confirmed last night that he had been absent before he was reported missing.
On Thursday, Rosdeep's mother Harjinder, 60, declined to comment saying: "We can't say anything."
Hundreds of police officers and volunteers from the local community had joined the search for Mikaeel.