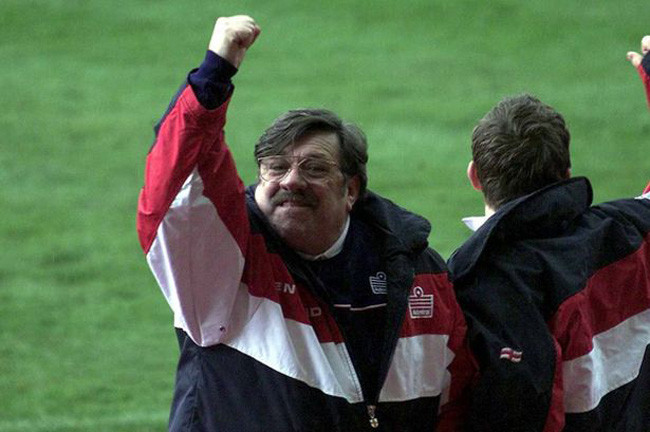 Ricky Tomlinson is set to star in a sequel to 2001's cult comedy Mike Basset: England Manager.
Set to film later this year, Mike Basset: Interim Manager will see the old fashioned defender of the 4-4-2 formation brought in to play second fiddle to current England coach Jorgen Mannstein.
Director and producer Steve Barron is returning for the sequel, and he told Screen Daily: "Bassett was the last England manager to take the national team to Brazil. We reached the semi's then, who knows what we could achieve this time?"
German coach Mannstein has the England team playing beautiful football, but the return of Bassett puts an end to that.
"I'm very excited to be back with the team including football legend Andy Ansah who cut his teeth on the first film. As the years have gone by Bassett seems to have dug deeper into football folklore.
"There is hardly a manager in the game that hasn't been compared to him. Usually at a low point. Sometimes a very low point."
The original film took £3.5 million at the UK box office and spawned a short-lived TV series in 2005. It co-starred Amanda Redman and Bradley Walsh, and featured a cameo from Brazilian great Pelé.
Unfortunately the film won't be out in time for this summer's World Cup Finals in Brazil, but with production starting in the next few months it could mean that the shoot takes place in part at the tournament.