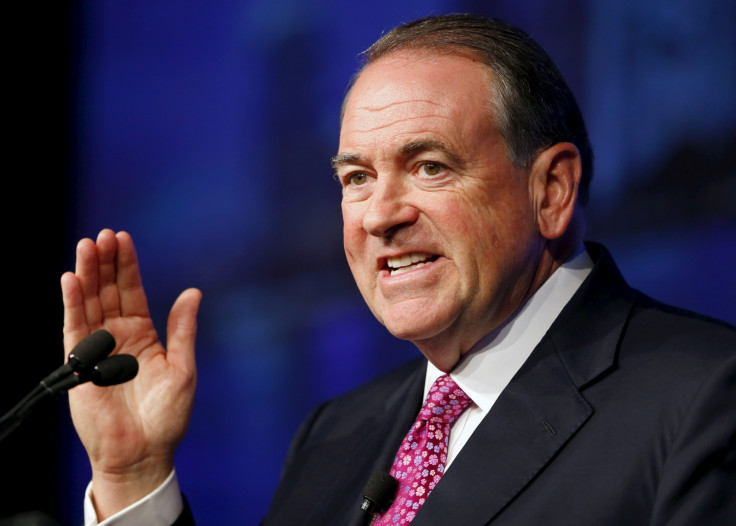 Former Arkansas governor and Republican presidential candidate Mike Huckabee stated his support for Paraguay's decision to oppose an abortion to a 10-year-old girl who was raped by her stepfather. The girl, now 11-years-old, gave birth to a baby girl via Caesarean section on 13 August.
"Let nobody be misled, a 10-year-old girl being raped is horrible, but does it solve a problem by taking the life of an innocent child?" he told journalist Dana Bash on CNN's State of the Union on 16 August.
Huckabee, who has taken a firm position against abortion, added: "When I think about one horror, I also think about the possibilities that exist and I just don't want to think that somehow we discounted a human life ... Let's not compound the tragedy by taking yet another life."
According to the Huffington Post, Huckabee has said he is not opposed to the idea of using federal troops and the FBI to stop women from having abortions. "I will not pretend there is nothing we can do to stop this," the GOP candidate said during an Iowa campaign stop in July.
When asked by journalist Matt Taibbi if stopping abortions would mean using federal troops or the FBI, Huckabbe responded with:"We'll see if I get to be president." He added, "All American citizens should be protected."
The 11-year-old rape victim's case sparked international condemnation after Paraguay's health minister denied the victim an abortion. The abortion ban caused human rights groups around the world to argue it was both inhumane and dangerous.
Amnesty International's director for the Americas, Erika Guevara, issued an statement on 13 August saying that the fact the girl survived giving birth "does not excuse the human rights violations she suffered at the hands of the Paraguayan authorities, who decided to gamble with her health, life and integrity despite overwhelming evidence that his pregnancy was extremely risky and despite the fact that she was a rape victim and a child".