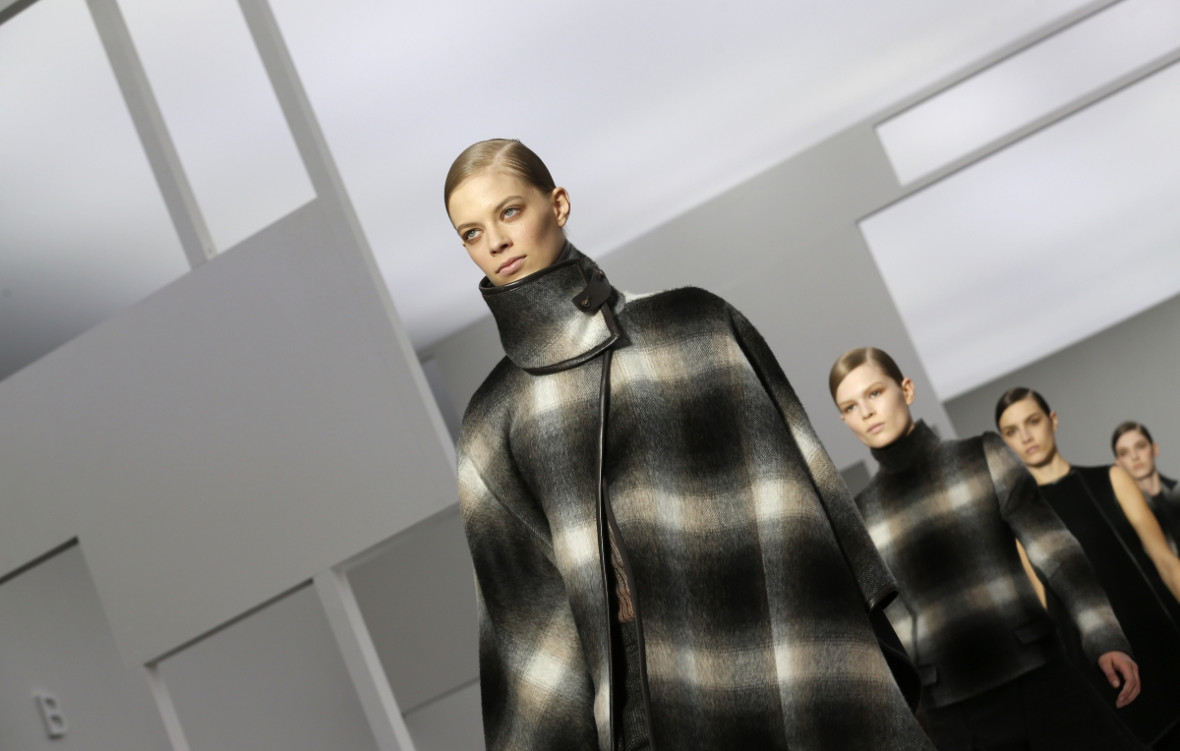 The fifth and final day of Milan Fashion Week saw design house Salvatore Ferragamo's fantasy and furry collection hitting the runway.
The Florence-based luxury fashion house showed a textured collection of furry coats, metallic dresses and leopard-print skirt suits for autumn and winter.
The creations were presented in an immaculately bright white room that brought about the best of the collection.
According to Salvatore Ferragamo, creative director Massimiliano Giornetti, the "clinical" white backdrop for the show was intended on emphasising the expertise behind each creation.
"The artisanal workmanship behind the collection is the focus," Giornetti was quoted as saying by Reuters.
The collection featured fusion of different furs like beaver and fox, which Giometti said created "a fantastic animal".
Italy's national chamber of fashion (CNMI) is promoting the industry for maximum revenue generation this year as it fights the country's long economic downturn.
"For our sector what is really important is the capacity to attract attention, traffic, tourism and invest in infrastructure. I think (the new government) can do some of these things, and I hope they do them quite quickly," Ferragamo chief executive Michele Norsa said before the brand's show on the last day of the biannual women fashion extravaganza.
The other designers whose shows drew the Milan Fashion Week autumn winter 2014 show to close were Dolce&Gabbana, Philipp Plein, Marni and John Richmond.
Take a look at the Milan Fashion Week collections in pictures below.