Between three and five people have been killed in Italy after a commuter train derailed near Milan on Thursday morning (25 January).
Citing emergency services, TV channels RaiNews24 and SkyTG24 reported that at least 10 people were in serious condition, while another 100 had suffered minor injuries. Initial reports suggested two people had been killed but, speaking to Reuters, a fire brigade official said the number of victims had risen to between three and five.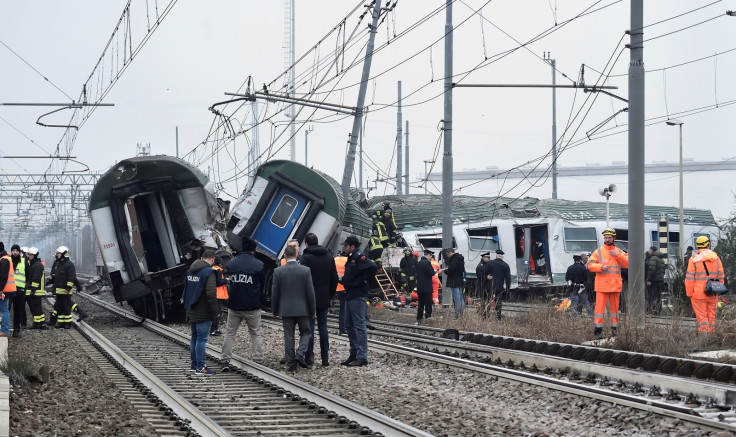 According to the broadcasters, firefighters were on the scene and were looking to free passengers trapped in the carriages.
The incident is understood to have unfolded in Pioltello, around 40km from Milan, at approximately 6.57am local time (5.57am GMT), when Trenord service 10452 travelling from Cremona to Milan Porta Garibaldi station derailed between Segrate and Pioltello.
The train had left Cremona train station at 5.32am and was due to arrive in Milan at 7.24am.
The details of the incident are still unknown and are being investigated. According to newspaper La Stampa, investigators have been left puzzled by the fact it was the middle carriages to derail, instead of those at the front and at the rear of the convoy.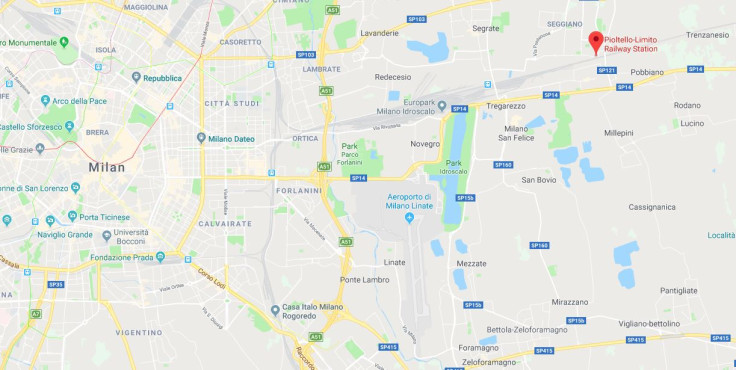 The first two coaches are understood to have gone through the station as normal, while the two middle carriages derailed and turned by 90 degrees, taking the remainder of the convoy with them.
An eyewitness told La Repubblica newspaper that: "Shortly before Pioltello the train began shaking and we knew there was something wrong.
"The train was full as a lot passengers got on board at Treviglio. The train kept shaking for about three or four minutes, then there was a big hit and one of the carriages broke loose."
Milan's deputy police chief Chiara Ambrosio told broadcaster SkyTG24 that the train was carrying hundreds of passengers.
"It was commuter hour, the train was full," she added.
Trenord confirmed on its Twitter account that services between Treviglio and Milan had been suspended "due to a technical fault". However, according to multiple sources in Italy, the tweet was met with fierce criticism by commuters, who objected at the language used.
The rail operator subsequently issued a statement confirming the derailment and adding the causes of the incident were yet to be ascertained.
Meanwhile, trains into and out of Milan have been halted as emergency crews rush to the scene, causing massive delays on the line connecting Italy's financial capital with Venice.
Speaking to Rtl 102.5 radio, former Italian Prime Minister Silvio Berlusconi said: "Unfortunately, our infrastructures are way behind those of Spain and France and we have to improve them.
"Unfortunately, incidents happen across the world but that does not mean we should not find out the causes of this disaster to ensure thing such as this never happen again."