Miley Cyrus' Bangerz tour opened at the O2 in London in cartoonishly vulgar fashion. She arrived on stage by sliding down a giant representation of her own tongue.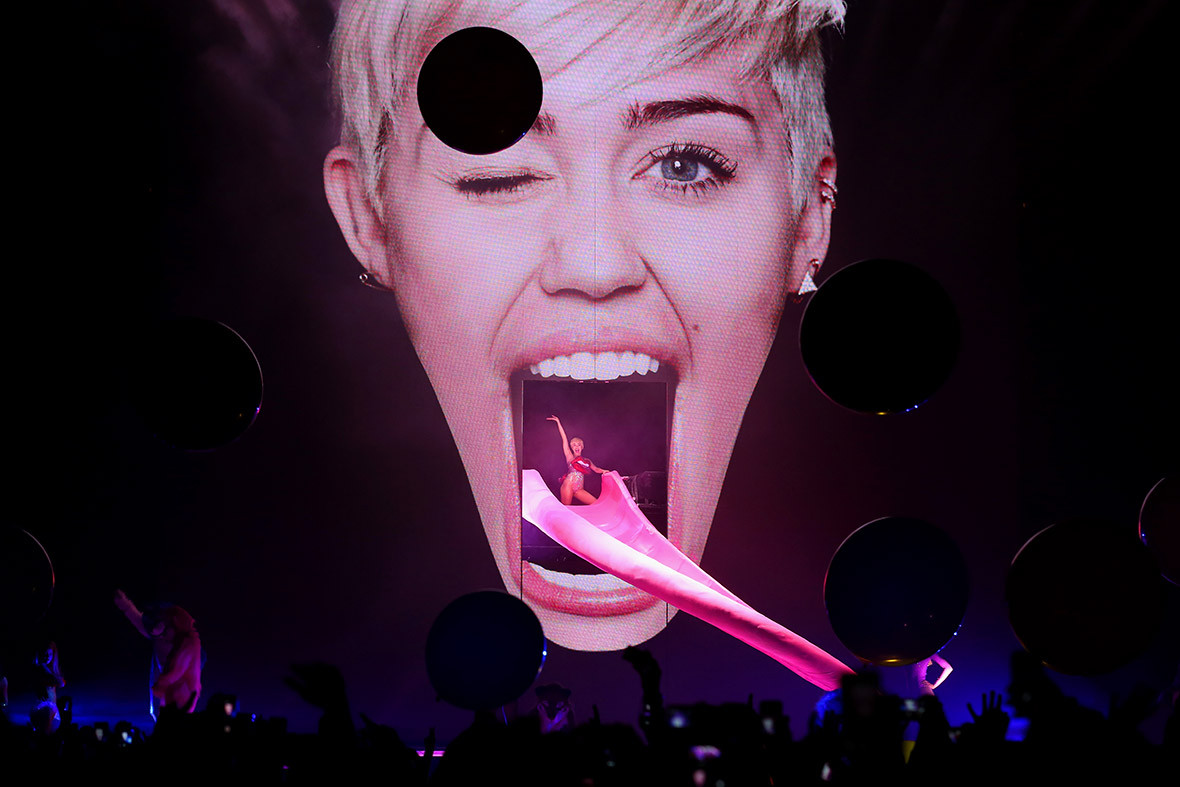 The audience got to see quite a bit more of her now infamous tongue as she bumped, grinded and twerked her way through her opening numbers.
The show was an entertaining, if baffling, mix of sleaze and pantomime. She wore a leotard emblazoned with her own mouth and that tongue again, while bouncing around the stage with dancers dressed as fluffy animals. Later she groped a drag queen and pulled her leotard-style outfit up so high it looked like she was trying to give herself a wedgie.
Fans loved her hyper-sexualised performance. Lily Allen tweeted: 'That was basically the best thing I've ever seen #BangerzTour #MileyCyrus'.