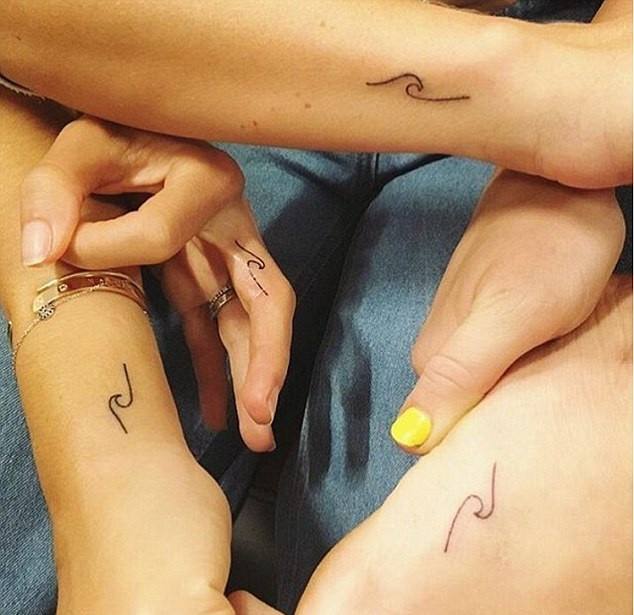 While Liam Hemsworth seems to be taking his time about putting a ring on it, Miley Cyrus is already making the bond with her would-be future sister-in-law permanent, after the pair had matching tattoos done. Miley, 23 and Elsa Pataky, 39, who is married to Liam's brother Chris Hemsworth, revealed identical wave design inkings.
Miley's tattoo artist posted a picture on social media revealing the matching artwork on Miley's foot and Elsa's finger with the caption: "Stoked to do these little matching custom waves @kellyslater drew up for @mileycyrus @kalanimiller @elsapatakyconfidential @aprilmun."
It's the latest addition to the Wrecking Ball singer's impressive collection of body art. Miley, who had her first inking in 2009, now has over 25 tattoos, most recently revealing a sketch of Jupiter on her arm.
Sydney based tattooist Lauren Winzer, who gave Miley the planet inspired tattoo and the wave inking as well as many of her earlier tattoos, posted the photo on her official Instagram adding: "Lil baby planet and healed kitty from 2 years ago for lil baby @mileycyrus always getting the cutest things...... also side note Jupiter has rings too just little tatty interpretation!"
The We Can't Stop singer's eclectic tattoo collection includes images of an avocado, the name Elvis in a heart shape as well as a pictures of animals, a crescent moon and an inscription in Latin reading "quod quid sumus id esse voluimus", which means 'that is what we have wished.'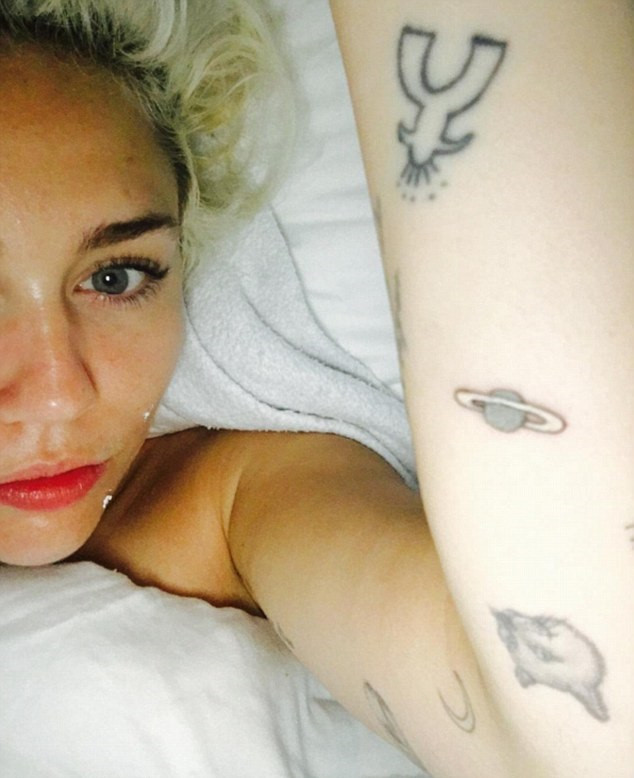 Meanwhile, contrary to reports that the family disapprove of Liam's relationship with the pop star, Miley appears to have been welcomed into the Hemsworth family fold. While Miley and Elsa were enjoying a spot of shopping in Byron Bay in Australia, the pair were later joined by Liam and Chris for breakfast with Liam's nephew in tow.
It seems Chris and Elsa may have even played some part in getting Liam and Miley back together. The pair, who split in 2013 after four year together, rekindled their relationship after bringing in the New Year together at Chris and Elsa's home.
Miley has since been seen flashing her engagement ring around town, fuelling reports that they are set to marry. While Liam has flatly denied the couple are planning to walk down the aisle anytime soon, according to Us Weekly, Miley has her sights set on "a summer wedding" adding that "it's possible they'll run off to Vegas and tie the knot!"