Miley Cyrus 'fears being left at the altar' by Liam Hemsworth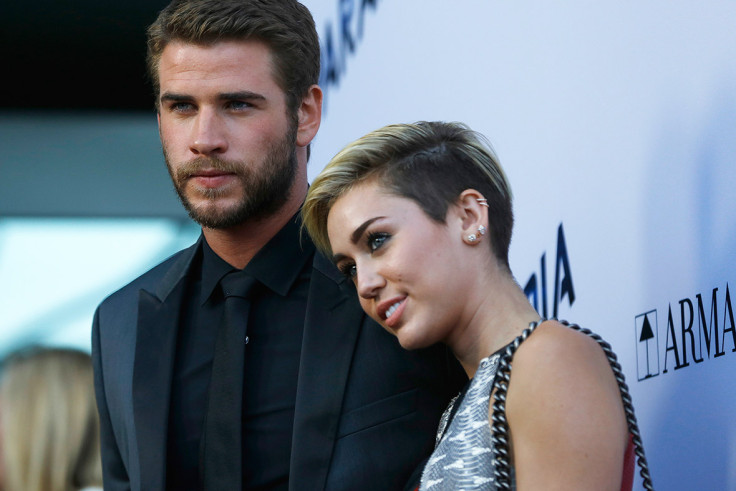 While speculation mounts regarding Miley Cyrus and Liam Hemsworth's relationship status, a friend of the singer claims the 23-year-old is afraid of being "dumped at the altar" by the Hollywood star.
According to InTouch Weekly the Wrecking Ball singer fears that Hemsworth may succumb to pressure from his family and "wait until the last minute" to dump her. And she predicts that the fall out for Cyrus, who regards Hemsworth as her soulmate, would be devastating.
"Him dumping her would put her into a very dark place mentally, emotionally and physically," Cyrus' friend reportedly said. "She will fall apart — and it will be ugly. She won't be able to handle it."
The friend also added that Cyrus has made it clear to Hemsworth that "if this relationship is going to work, they are both going to have to ignore what their friends and family say."
The 23-year-old, who is known for her outrageous stage antics, has even been willing to tone down her image to save her romance with The Hunger Games actor. The Hollywood star is said to have been unhappy about Miley's allegedly excessive use of marijuana. The singer's love of pot was said to be driving him crazy, prompting him to issue an ultimatum in a bid to get the star to give up the weed.
Their relationship was also reportedly strained after she allegedly sent Hemsworth a text meant for her former rumored ex-girlfriend Victoria's Secret model Stella Maxwell.
Cyrus and Hemsworth first began dating in June 2009 after starring together in The Last Song. Three years later they announced their engagement, but they ended their relationship in September 2013. After the A-list couple reconnected in Australia in December 2015, the former Disney star was seen flashing her Neil Lane designed diamond ring in January. Despite subsequent reports of trouble in paradise, the pop star was seen flashing the rock as she arrived in New York City.
Since they rekindled their relationship the couple have been the focus of rumours with reports suggesting they have set up home together in Malibu and that Cyrus was pregnant with Hemsworth's child. According to Hollywood Life despite the break-up rumours, the couple are still set to marry.
© Copyright IBTimes 2023. All rights reserved.