Miley Cyrus has a 'different take on Liam Hemsworth engagement'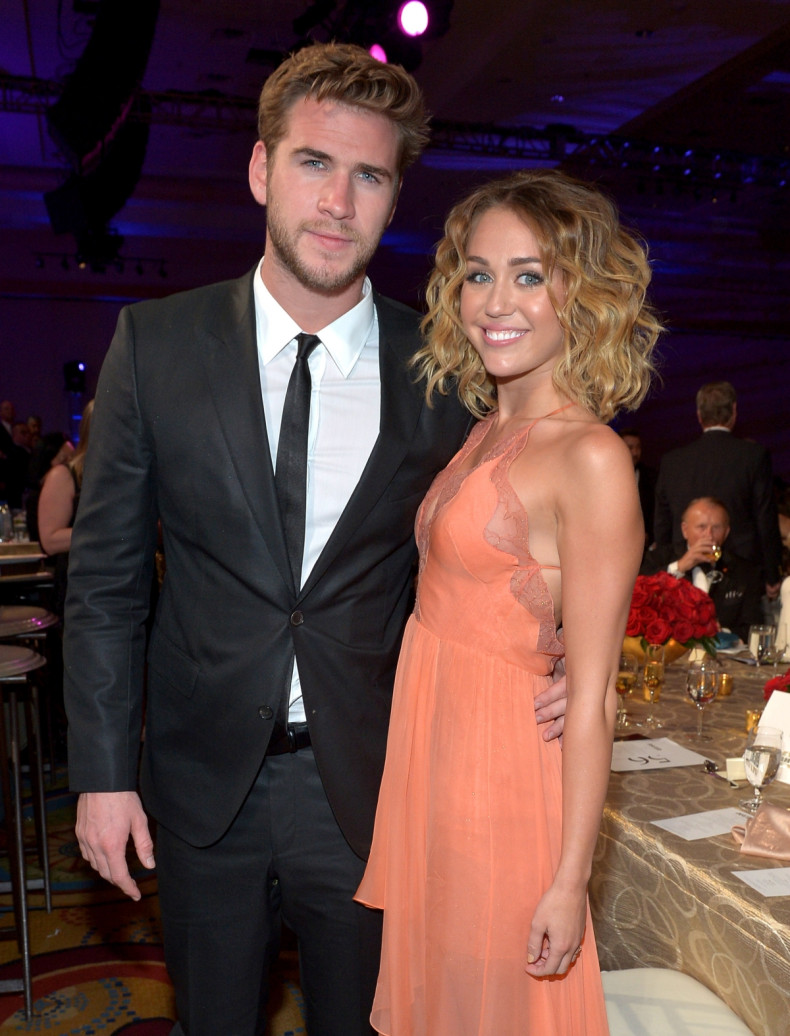 Miley Cyrus seemed unphased by boyfriend Liam Hemsworth's recent revelation that, contrary to the rumours, the pair are not engaged to be married. Sporting her newly platinum blonde hair, the 23-year-old singer was spotted driving through Malibu with a mystery male friend. The pair were later seen leaving Nobu restaurant together.
The Wrecking Ball singer has in recent months been seen flashing what was thought to be the engagement ring given to her by the Hollywood star when the pair first announced they were engaged in June 2012, two years after meeting on the set of the Last Song. However, they called off the wedding in September 2013.
After a two year split, the pair rekindled their romance, bringing in the New Year together in Australia with Hemsworth's family. And while the 26-year-old has publicly clarified their relationship status, telling a reporter in no uncertain terms "I am not engaged, no" it seems Miley has a different take on matters.
Cyrus was seen wearing her engagement ring at the New York Knicks game, which she attended with her older sister Brandi in March sparking speculation that the engagement was back on. .According to Hollywood Life a source said: "Miley feels that they are engaged and will get married, Liam is happy as well in the relationship but he believes that he would have to ask for her hand in marriage again to make it official again."
"He is more traditional, where Miley is resorting back to the relationship they had before they broke up. So it really depends on who you ask, he didn't mean it as a diss towards Miley. They just have different ideas where they officially stand right now," the insider adds.
The couple moved in together in January and while there are reports of disagreements over the Cant' Stop singer's excessive fondness for marijuana, the 23-year-old is said to be ready to do whatever it takes to save her relationship with Liam cutting back on the weed and toning down her outrageous antics.
They were seen at The Huntsman: Winter's War premiere together in Los Angeles on 11 April, marking their first outing at a public event since reconciling in December 2015.
The Bangerzs star even appears to have been welcomed into Liam's family after his sister-in-law, Elsa Paskey, posted a photo with the singer and their friends captioning it: "True friends are never apart, maybe in distance but never in heart!"
A friend of the pop star recently claimed that the 23-year-old is afraid of being "dumped at the altar" by the Hollywood star .According to InTouch Weekly the Wrecking Ball singer fears that Hemsworth may succumb to pressure from his family and "wait until the last minute" to dump her. And she predicts that the fall out for Cyrus, who regards Hemsworth as her soulmate, would be devastating.
Engaged or not, Miley Cyrus is very much a part of Liam's life at least for now. It remains to be seen if they go the distance this time.