Miley Cyrus and Liam Hemsworth are delaying wedding plans to start a family, claims report
Recently the A-lister couple cancelled their honeymoon at Bora Bora.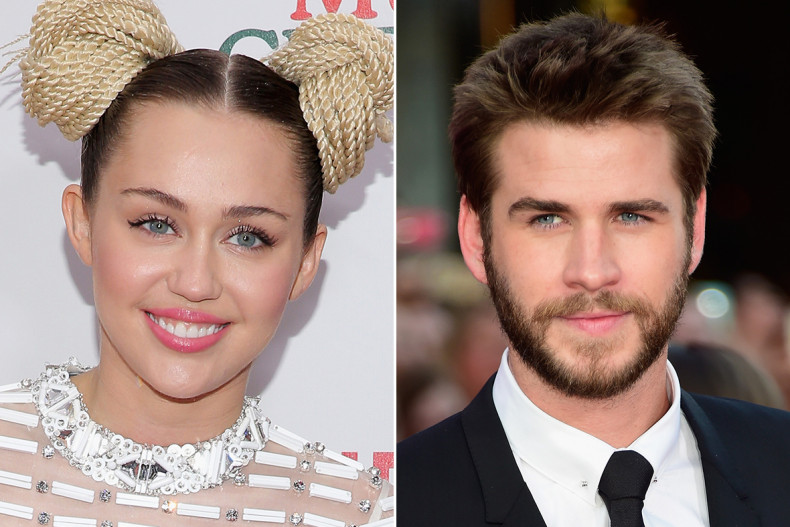 If recent gossip reports are to be believed, things seem to be better than ever between Miley Cyrus and Liam Hemsworth. A report suggests that the songstress reportedly cancelled her "summer wedding" and honeymoon in Bora Bora because both of them actually want to start a family.
"For the last couple of months Miley and Liam have been talking about 'when' not 'if' they have a baby," according to a latest report, which went on to add, "They're not admitting anything officially, but all their friends reckon they're already trying and could even be pregnant already – a Christmas baby would be perfect."
The report comes after recent speculations over the Wrecking Ball hitmaker's pictures emerged on the internet. Cyrus went out for lunch with her actor boyfriend and her loose-fitting shirt fuelled the rumours with Twitter users speculating a baby bump.
"She's eating really healthily, hasn't touched alcohol in forever, and even stopped dyeing her hair," a source told the website shedding light on the pop star's changed lifestyle.
"She's still been going to parties, but not nearly as many as she used to, and it's always with Liam glued to her side.Most of the time she's either working on The US Voice [where she's a judge] or cuddling up with Liam and their dogs at home in Malibu," the source added.
Before the news of pregnancy came into limelight, wedding rumours were doing the rounds with some even suggesting a beach wedding in the summer. So what caused the change in plans for Cyrus and Hemsworth? "Everyone has noticed the change in her and her friends are gossiping about the possibility of them having a baby. It seems like the only reason they would've put off their plans," it has been reported.
With the change in plans, the couple may now tie the knot in California, as per the reports. "They're also in the middle of renovating their house and building a nursery – so it's not like they're being subtle! Liam is very eager to become a dad."