Ben Affleck posted a cryptic tweet on Monday teasing fans with a video featuring one of the most-feared DC Comics villains — Deathstroke. While the test footage was shared on Twitter without any description, movie gossip reports have confirmed that Affleck just revealed the main villain of his upcoming solo Batman movie.
According to a report by The Wrap, Deathstroke aka Slade Wilson will be the chief antagonist in the DC movie, which has Affleck on board as the director and actor.
In the clip shared by the Batman v Superman actor, the masked mercenary is seen walking towards the camera as it zooms into his face.
Who is Deathstroke?
In the DC Comics, Deathstroke is known to be the greatest assassin and is commonly referred to as the Terminator or Slade. The villainous character, created by Marv Wolfman and George Perez, was first introduced in 1980 in The New Teen Titans #2 and has been ranked as being one among the most menacing of villains by Wizard magazine and IGN.
Batman encountered the deadly mercenary for the first time in the 1991 City Of Assassins, where Deathstroke defeated him in a bloody battle. In the recent past, the violent character has been made popular on TV by Manu Bennett, who plays the villain in the CW show Arrow.
The addition of Deathstroke to the rogue's gallery presents a conflict for DC fans as they speculated the Joker to make a comeback in the solo movie. Considering the psychotic clown prince terrorised with his antics only for a short while in Suicide Squad, many thought the Joker will return as the main villain of the Affleck-starring Batman movie.
Even Jared Leto, who played the psychotic villain, seemed to nurture the idea when he said, "I hope it's an introduction (of the Joker) ... and not the end!"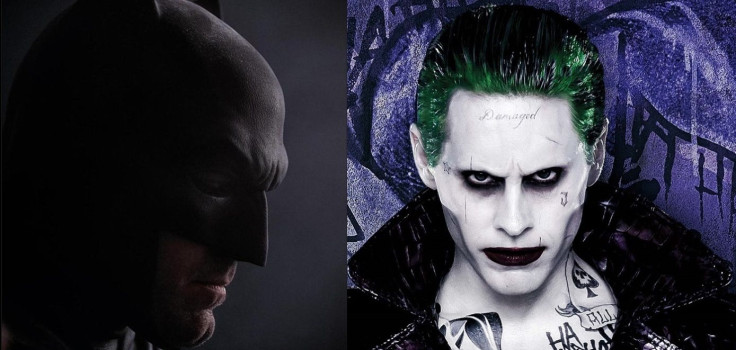 Meanwhile, certain other factors indicated that it might be Deathstroke who ultimately appears as the nemesis of Batman in Affleck's version. For instance, when the Arrow creator Marc Guggenheim was quizzed about the possible return of Slade in the show, he said, "The character of Slade Wilson is currently tied up in another DC project. Walter is more likely."
Stephen Amell, who plays the lead role in the CW show, only added fuel to the rumour with his cryptic tweet. He said, "Believe me when I tell you, it is HOT in that Deathstroke suit."
Since, the studios have not officially confirmed the news about the main villain, DC fans can still root for their favourite supervillain. Who do you think will ultimately make the cut — Deathstroke or Joker? Tell us in the comments section below.