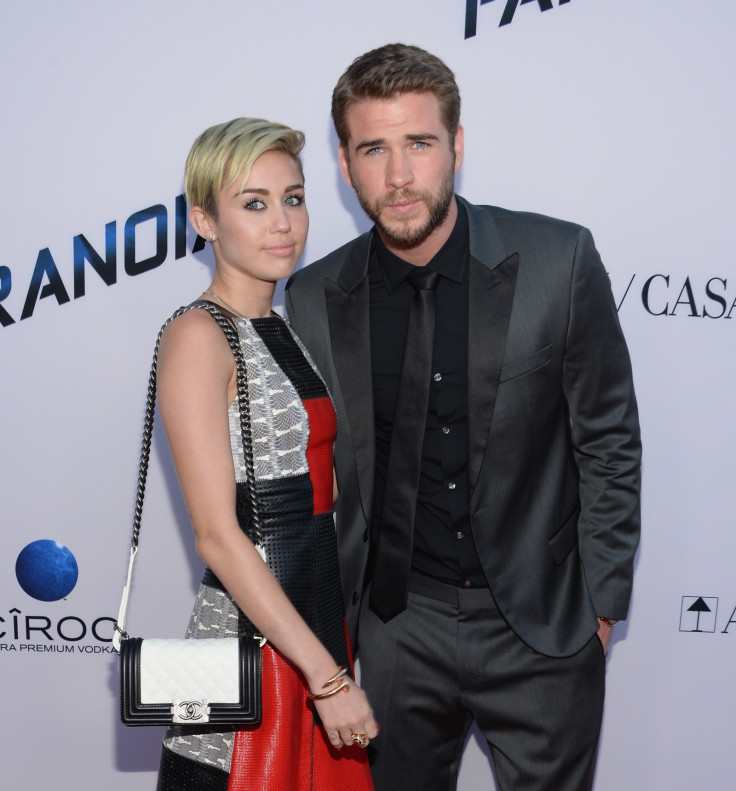 Miley Cyrus and Liam Hemsworth spread some holiday cheer during a visit to a children's hospital. The Hollywood couple stopped by the Rady Children's Hospital in San Diego on Thursday (29 December) for a surprise visit in collaboration with Cyrus' Happy Hippie Foundation.
Miley took to social media to share some images from their visit with her boyfriend, whom she named "happy hippie". Alongside the image she wrote, "Thank you for having us today! Beautiful children everywhere! ❤️ @liamhemsworth is OFFICIALLY a #happyhippie !!!! @happyhippiefdn"
While Liam sported a casual look in a flannel blue shirt and jeans, Miley was seen wearing a floral romper, tied her hair with a yellow hair bow, and teamed it up with a pink jacket.
The hospital also thanked the couple for "bringing joy and laughter" via a Facebook post. It reads "Today we received a surprise special visit from a couple of people you might recognize! Thank you to Miley Cyrus, Liam Hemsworth and The Happy Hippie Foundation for bringing joy and laughter to our patients!"
The couple, who rekindled their relationship in December 2015 following a brief split, celebrated Christmas in their festive red sweaters, and didn't shy away from showing their love during the holiday season. The Wrecking Ball singer in a separate Instagram post spoke about what Christmas means to her.
The Voice coach wrote, "Call me the Grinch but "Christmas" always makes me feel deeply sad. It is filled with so much excessiveness & greed... I just hope everyone gives the gift of love and acceptance this year to not only their own family but those around the globe who don't get everything they wished for due to life's unfair circumstances! My parents always made Christmas about others and I hope you find it in your heart to do the same! @happyhippiefdn is what I am most thankful for this year because of the purpose it gives me. Without it I would feel so lost and useless on this planet! Thank you to all those who support our mission and I hope EVERYONE has a magically Merry whatever you celebrate!!!!!! #celebrateloveveryday.