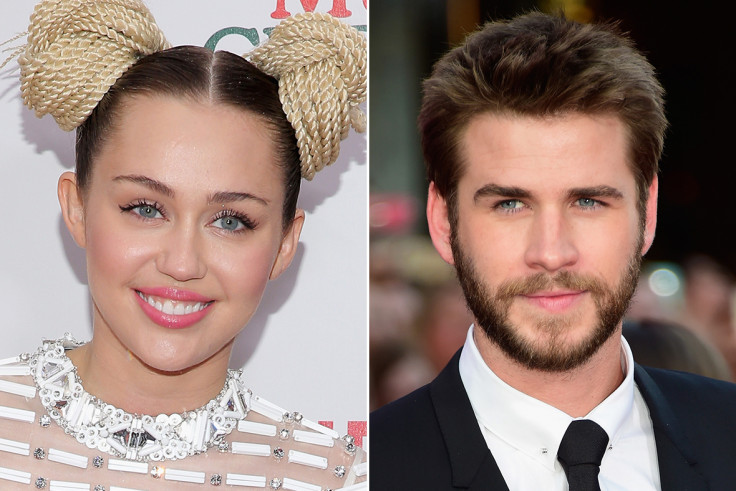 It looks like Liam Hemsworth has to wait at least four more years to get hitched to his lady love. Reports suggest that Miley Cyrus may be head over heels in love with him but the singer is not planning to take her relationship to the next level until Donald Trump's term as president ends.
"So many of Miley's beliefs are being threatened right now. She wants to take a stand and not get married if others are going to be in so much pain in Trump's America. Miley wants to focus her time on important social issues and not a wedding," a source told Hollywood Life.
However, the couple remains deeply in love and the alleged wedding delay may not dampen their commitment towards each other. "Miley and Liam are fully committed to each other," another source said "They are determined not to make the same mistakes they did before, and they've vowed to take it slow… Their relationship this time around is really awesome."
The couple, who rekindled their romance in December 2015, are reportedly taking things slowly and are "in no rush to tie the knot." A source added, "They take marriage very seriously, and that's the main reason they don't want to rush into anything."
A number of celebrities are openly opposed to Trump's presidency. The 23-year-old Wrecking Ball singer earlier threatened to leave the country after Trump becomes the president as she was rooting for Democratic nominee Hillary Clinton.
Days after Trump's victory, the songstress shared a teary-eyed video with her 55 million followers on Instagram and urged her fans to come together and work for their communities.
On 20 January, the day of Trump's inaugural ceremony, the singer shared a picture of Barack Obama showing his middle finger and captioned the image "yup".