Military historian 'stole' logbook worth £10,000 from widow of Dam Busters hero
Alex Bateman claimed the book had been lost in the post then said his house had been burgled.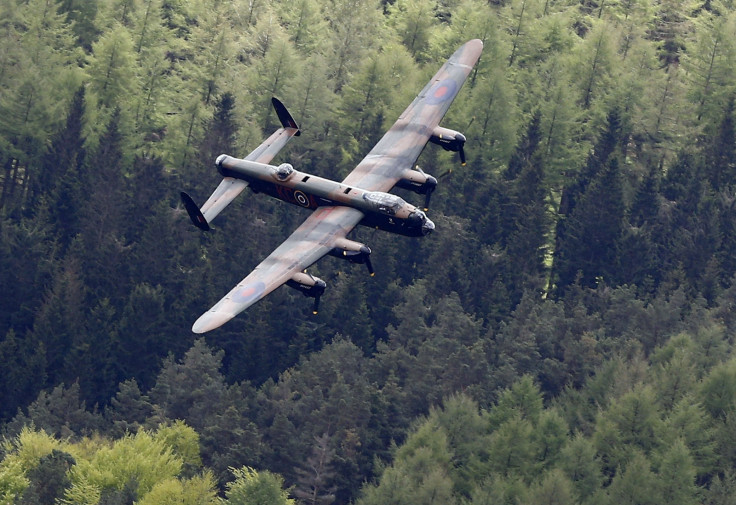 Alex Bateman, a war historian and former employee of Harrow School, is accused of forging a Christmas card in order to steal a logbook from the widow of a World War II hero.
Doris Fraser's late husband, Flight Sergeant John Fraser, was captured during the Dam Busters mission in 1943. A court heard how his widow handed over a logbook worth £10,000 to Bateman.
Mrs Fraser first offered to help the military historian when she read a newspaper advert about his research. She sent him the logbook in January 1996 and they were on good terms, exchanging Christmas cards until 2003, when Shere Lowe, Fraser's daughter, asked Batemen to send back the logbook.
In reply, Bateman sent her a tape of the Dam Busters mission, although the logbook was not in the letter. The envelope was found to have a rip in it. His note said: "Dear Shere, here as promised is the log book of your father — I know you will find it of interest and it's a pleasure to return it to its rightful owner."
Prosecutor Max Hardy told the jury at Wood Green Crown Court on 8 January: "It's the prosecution's case that this was a ruse. It was Mr Bateman pretending to return the logbook to Shere Lowe.
"A very important question for you [the jury] to answer is why the letter was stapled to card but there was no logbook."
Bateman later suggested that the logbook had been found in a post office sorting room but said he would give the war memorabilia to them in person when the family was attending a Dam Busters reunion in May 2003.
The war historian then produced a Christmas card which he said was from Mrs Fraser, offering the logbook as a present.
"This reveals Mr Bateman's true intention in this case, which was to keep that logbook for himself, saying it had been gifted to him," Mr Hardy added.
"That whole envelope thing was to try and say he had sent it to her but perhaps he had second thoughts about saying it had fallen out in the post."
The Fraser family then engaged solicitors, who asked repeatedly that Bateman offer up the card for examination. The writing on the Christmas card supposedly from Mrs Fraser was found to have "strong evidence" suggesting that someone else had written the note, according to an expert.
Batemen later reported that his home had been burgled and claimed that the logbook had been stolen during the break-in. A criminal case was opened in 2015 against the war historian for theft of the logbook, which Bateman denies.
The trial continues.
© Copyright IBTimes 2023. All rights reserved.