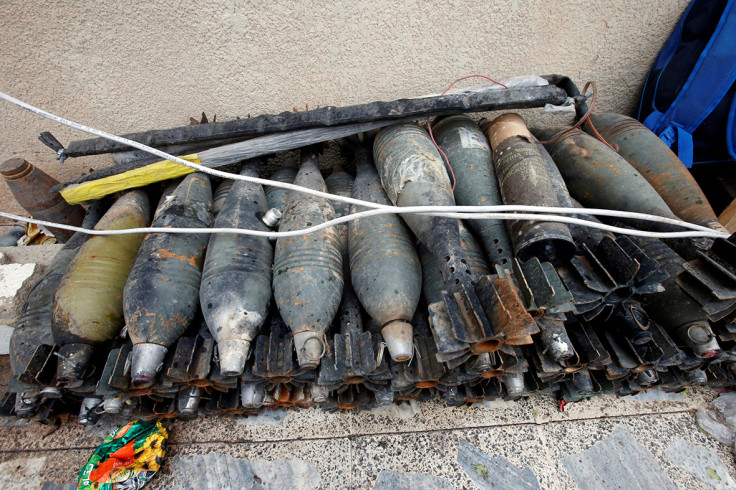 The massive scale of weapon production by the Islamic State in the area of Mosul was "unprecedented", say investigators.
The Islamist fighters displayed military-like ability to manufacture weapons, according to Conflict Armament Research investigators, who gained access to the weapon and ammunition factories operated by IS (Isis/Daesh) forces.
Located east of Mosul, in the Gogjali area, the factories were captured by Iraqi forces in November as part of the offensive to free Mosul from the IS militants' control.
The researchers found more than 5,500 items at different stages of construction ranging from mortar rounds to rockets and explosives.
These weapons are critical to Isis' ability to attack and defends its positions, and the quantities recovered in the factories suggest that in the months leading up to the Mosul offensive weapon production ran into the tens of thousands.
The scale of manufacturing indicates the presence of a highly organised procurement network, one on which IS fighters were able to rely upon on multiple occasions, in large quantities, and over a long period of time.
The investigation found a direct line of supply stretching from Iraq, across Syria and Turkey. In particular, chemical precursors were found to be originating from large distributors in the Turkish domestic market.
According to the researchers, the attention dedicated and the expertise displayed in the weapon production single out the group from other militant factions. "In many respects, this system mirrors the reporting structures that would be expected of a national military force," the report noted.
IS has even set up a specific body to centrally monitor and coordinate the quality of the manufacturing process, the Central Organisation for Standardisation and Quality Control (COSQC).