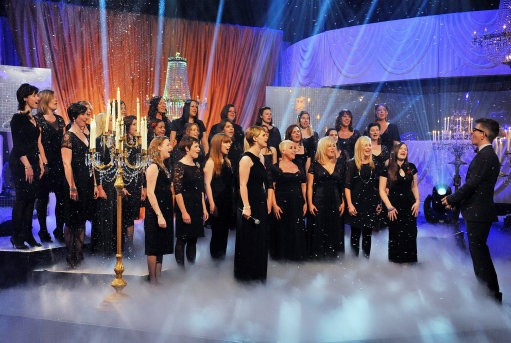 The Military Wives' choir was named the 60th Official Christmas Number 1 on Christmas Day, by the Official Charts Company.
More than 550,000 copies of their album "Wherever You Are" were sold last week; the figure was more than the combined sales of 12 other top albums.
The album features the group and choirmaster Gareth Malone. The track also collected the Official Singles Chart Number 1 Award.
The proceeds of the sale will go to the aid of the Royal British Legion and the Soldiers, Sailors, Airmen Families Association. The performers' dear ones are posted in Afghanistan.
"This is so surreal. Who would have guessed in those first rehearsals that we could take Christmas Number 1? It's testament to the Military Wives' hard work and the nation's support of them as well as the power of choral singing," the Official Charts Company quotes Malone as saying.
The "Little Mix" album with four "The X-Factor" participants was one of the top contenders for the award.
The wives first performed for the first time at the BBC2's The Choir series.