A new survey from Defy Media suggests that the "video diet" of 13- to 24-year-olds largely consists of social and digital entertainment media, with TV programming only forming a tiny selection of the day-to-day viewing habits for millennials.
The digital producer's fourth annual Acumen Report also believes that members of so-called 'Gen Z' culture are open to advertising as a means to fund the successes of the new wave of digital celebrities on YouTube and social media platforms.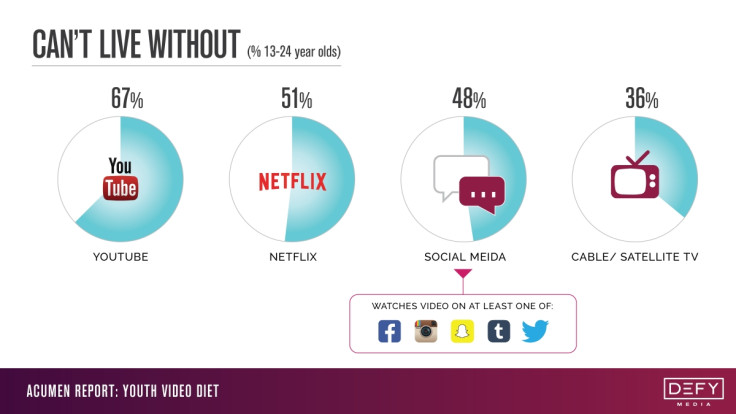 When asked which video sources they could not live without, 67% of the survey sample polled mentioned YouTube, with the streaming service Netflix achieving a similarly high response rate at 51%. Traditional TV formats on the other hand – defined as live programming, recorded shows and catch-up services for the purposes of the survey – received a comparatively lowly figure of 36%.
The Los Angeles company, which counts Smosh and Screen Junkies among its extensive digital portfolio, states in the report that "teens are the best predictors of future trends, and young adults are participating in what's trending today".
With the BBC's youth-focused BBC Three channel now only available online and with almost a quarter of UK households boasting a Netflix subscription, Defy's report tallies with a broader commercial move towards digital media intended for a young, tech-savvy 'millennial' market.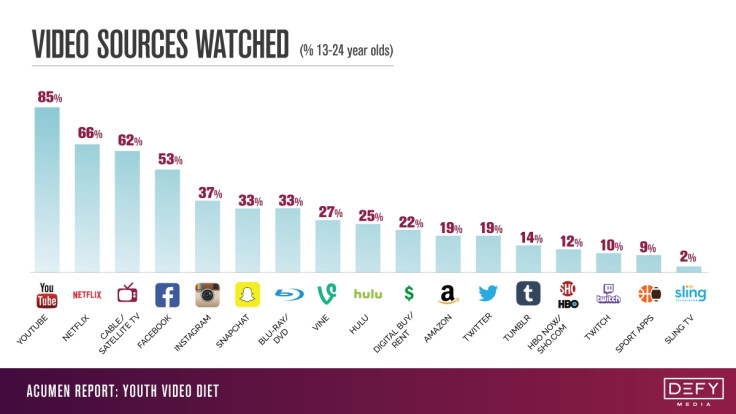 The rise of YouTube celebrities
The overwhelming preference for YouTube as a video platform according to the findings comes down to a number of factors. While round-the-clock free access on mobile devices and video tutorials were cited as reasons for the prevalence Google-owned website, the wider connection between viewers, content creators and the assumed necessity of advertising is particularly intriguing.
"Youth have a strong affinity for digital celebrities and are more receptive when they understand how ads help celebs continue to create the videos youth crave," notes the report. "But, caveat emptor, the digital celeb must be in character and authentic — otherwise the promotion might turn sour."
63% of responders agreed that digital celebrities need adverts on their channels to remain financially viable, while one participant quoted in the report actually claimed to actively switch off ad-block software in order to support particular content creators.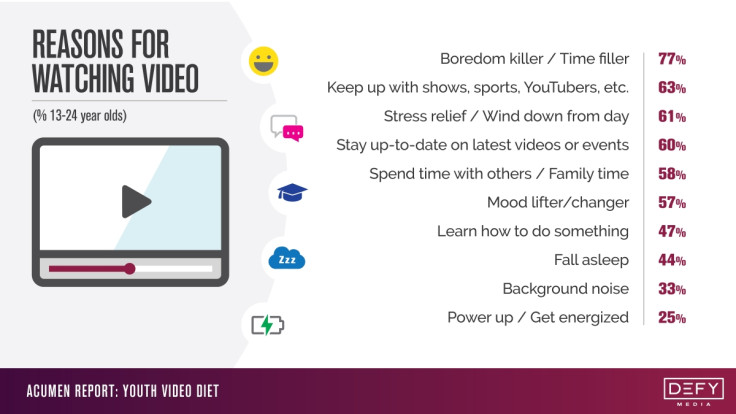 Defy Media notes that it directly interviewed 27 youths in person for the research, followed by an online survey of 1,300 people between the age of 13-24 that was "representative of the U.S. population by age, gender, ethnicity/race, and parental education."