Millions of dollars in aid for Syrian child refugees has gone missing
Rights group says 530,000 Syrian children missed school last year as funds did not reach hosting countries.
Millions of dollars pledged by the international community to fund education projects for Syrian children displaced by the war have gone missing and cannot be accounted for, a rights group has claimed.
The ongoing war in Syria has killed hundreds of thousands of people and displaced millions since 2011. At a donor conference in London last year, world leaders pledged funds to help Syrian child refugees go back to school in Lebanon, Turkey and Jordan, the countries that host the majority of refugees from Syria.
Countries pledged a record of $10bn (£7.5bn) and committed to helping 1.7 million children go back to school.
Human Rights Watch (HRW) tracked the money trail only to find " large discrepancies" between the money pledged and the funds that actually reached the hosting countries.
"Donors and host countries have promised that Syrian children will not become a lost generation, but this is exactly what is happening," said Simon Rau, author of the report on the education aid.
"More transparency in funding would help reveal the needs that aren't being met so they could be addressed and get children into school."
Missing funds contributed to the fact that more than 530,000 Syrian children were still out of school at the end of the 2016-2017 school year.
HRW claimed that most of the funds that were destined to hire teachers, buy books, and plan education programs only reached the hosting countries after the school year started. For example, by early September 2016, Jordan faced a $171m shortfall and Lebanon $181m.
By the end of the year, the situation had only marginally improved, as Jordan still had a $41m budget gap, and Lebanon $97m.
UN agencies operating in Turkey received only $111m of the $137m in education aid they asked for in 2016.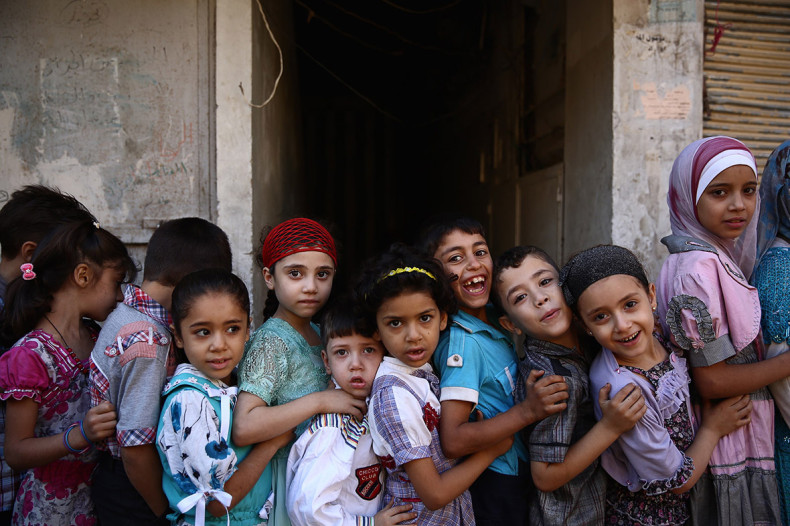 The report said that the UK's Department for International Development (DFID) published accurate reports detailing how many funds had been given and for what projects.
Germany, which committed $249m for education also published transparent reports, but its information had shortcomings which the government blamed on its "IT infrastructure", the report said.
A spokesperson for the US Agency for International Development (Usaid) told Reuters that funds pledged at the London conference were not specifically earmarked for education and had been sent to the intended recipients.
HRW called for greater transparency on education funding to ensure enrolment goals are met and help vulnerable children access education so that they would not become a "lost generation".
"Despite global concern about Syrian refugee children, it is still impossible to find answers to basic questions about whether their key educational needs are being met," Rau said.
"Donors should fix the transparency deficit that is undercutting their own support for Syrian children, who cannot afford to wait any longer to get back into school."