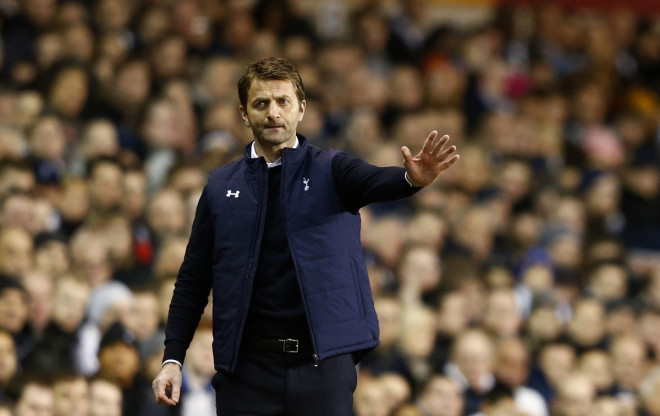 Tottenham Hotspur board member Sir Keith Mills has offered support to manager Tim Sherwood stating that he is doing a brilliant job at the club despite their 4-0 defeat in the Premier League against Chelsea last weekend.
Spurs manager lambasted the players for putting in a lethargic performance at Stamford Bridge last weekend as they succumbed to their third defeat in the league this year. Sherwood reacted in hope that his players will up their gear against Arsenal at White Hart Lane in the north London derby on Sunday.
However, Mills insisted that Sherwood's outburst only displays his diligence and willingness to improve the performances in order to guide the club on a progressive track.
"We think he is doing a great job, the results since he took over have been good and he knows like every player on the pitch that success is based on performance. He will be in a great place if we do well and if we don't he won't, the same for every player in every football club in the world," Mills explained.
"We were playing well at Chelsea and we made some silly mistakes and we got thrashed 4-0, it happens. He was very emotional and upset and if I had his job I would probably be emotional and upset."
"When he got back to the training ground I am sure he would have sat down with the players and analysed where it went wrong and try to find a way to make sure it doesn't happen again," he added.
Mills also went on to admit that this is a year of transition for Spurs who splurged over £100m to make seven signings last summer. Despite the lack of impact made by the players so far, the club's non-executive director is hopeful that they will settle down and live up to the transfer fee shelled out for them.
"This year is probably for us a transition year with a large number of new players and the manager's job is to make the best of it. I'd like to think the vast majority of the players we brought in will develop and stay and produce the value we believe they had when we bought them," Mills concluded.