Ministers had been warned by experts about Britain's big freeze a month ago, it has been reported.
With fears that the death toll could rise to beyond 2,000, campaigners say that public health officials were too slow to warn the public, with the elderly and the vulnerable being particularly hard hit.
The Met Office's chief long-range forecaster Adam Scaife told The Times he had warned the Cabinet Office about the upcoming cold weather and stocked up his own home with logs and food.
The Met Office later clarified Scaife was referring to a three-month outlook and the extent of the cold snap became known only 10 days before it struck.
Four days before the heaviest of the snow arrived, Public Health England (PHE) first alerted the public on February 23 with advice to look after elderly friends and relatives, and those with heart and lung conditions.
The fuel charity National Energy Action, said that as many as 100 people could die per day in cold homes, compared with a five-year average of 80 per day.
"There's a sense of frustration that Public Health England have been slow out of the blocks in terms of providing advice and guidance around this area," Peter Smith, the charity's director, told the Telegraph.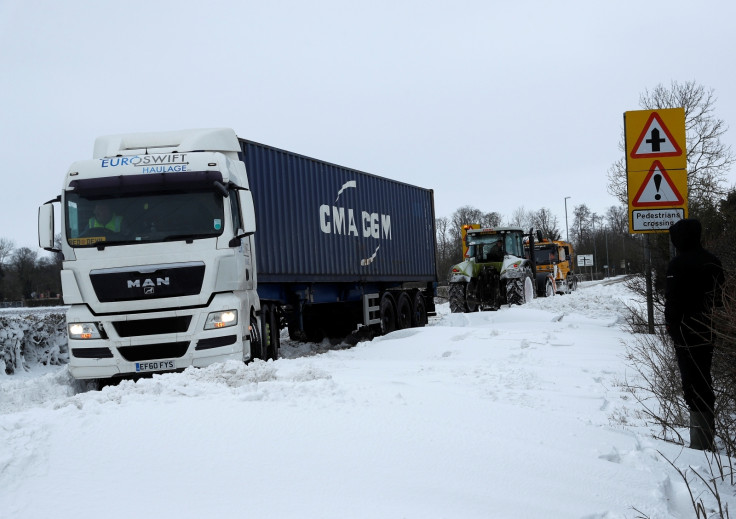 After days of transport chaos, people are expected to return to work, although they will be hampered by warnings from Network Rail which has urged people in London, the north east and the east Midlands should travel only if absolutely necessary.
Meanwhile, water supplies have been hit in London and the south east of England with people being urged to conserve water as the country deals with burst pipes, and an increase in leaks.
Thames Water, South East Water, Southern Water and Affinity Water urged people to conserve water.
It recommended taking short showers rather than baths, turning taps off and only running washing machines and dishwashers with a full load would be measures that would "make a real difference".