The governor of Minnesota has announced that he is suffering from prostate cancer after collapsing at the podium during his State of the State address on Monday (23 January) night. Governor Mark Dayton paused and took a sip of water during his speech before slumping onto the podium where aides rushed to catch him.
Speaking to reporters on Tuesday (24 January) at the state Capitol building after a budget proposal, Dayton revealed that he was suffering from the disease. He said that "in the interests of full disclosure ... I do have prostate cancer," according to CNN.
Dayton said he will undergo treatment and that as the cancer had not spread, he was likely to make a full recovery. He also mentioned that John Kerry had had prostate surgery "and he's been flying all over the world".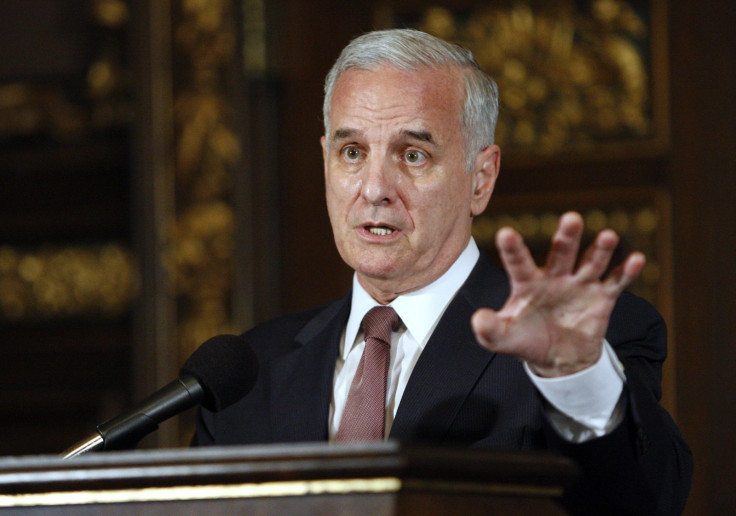 The governor also said that he did not have much memory of collapsing. "The speech was too long, I learned that lesson," he joked.
After the incident on Monday, Dayton's chief of staff released a statement saying the governor had fainted after speaking "for about 40 minutes" before adding that "he quickly recovered, walked out of the Capitol, and returned home". The statement said that Dayton underwent a routine check and had spent time with his son and grandson.