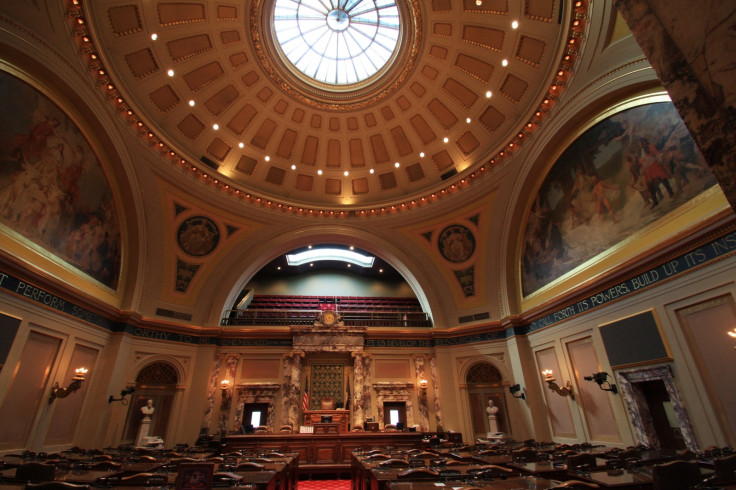 The Minnesota Senate is set to debate a second motion on whether to allow its members to drink water on the senate floor, in a proposal which will break years of tradition.
The historic floor has an upper chamber with strict traditional rules governing both behaviour and dress code. Food and water is banned, while senators are prohibited from looking at each other during debates, but instead are expected focus to focus on the president. All senators must also wear a jacket and tie.
Supporters of the motion believe that the rules are outdated and that the elected members can be trusted to drink water in the chamber. Opponents however argue that their unique traditions need observing, particularly as the antique desks, which date back to 1905, need protecting against water damage.
The first call for change was made in April last year, when Republican Senator Torrey Westrom proposed that members should be allowed to consume water on the floor – but this did not pass. He then tried to make an exemption for pregnant and nursing women but this was also denied, with only 10 voting in favour and 51 against.
Westrom now plans another motion that will allow the consummation of water, as long as it is kept in sealed containers. "We're not three-year-olds who need sippy cups," said Westrom, according to the Minnesota Star Tribune. "We're adults who can responsibly have a bottle of water, with a screw cap that seals it, on the senate floor."
The motion is likely to be introduced sometime in January by Westrom who added that the House of Representatives, which serves in the same building, allows members to eat and drink. Senate Majority Leader Tom Bakk, a democrat, opposes the plan and told the newspaper: "I want to do my part in preserving the history of all the votes that have been taken at all of those historic desks."
Another Democrat, Senator Ann Rest, said she believes allowing water would be a clear break in decorum: "Members are, for the most part, no more than 20 feet away from getting a drink of water in the retiring room," she said.