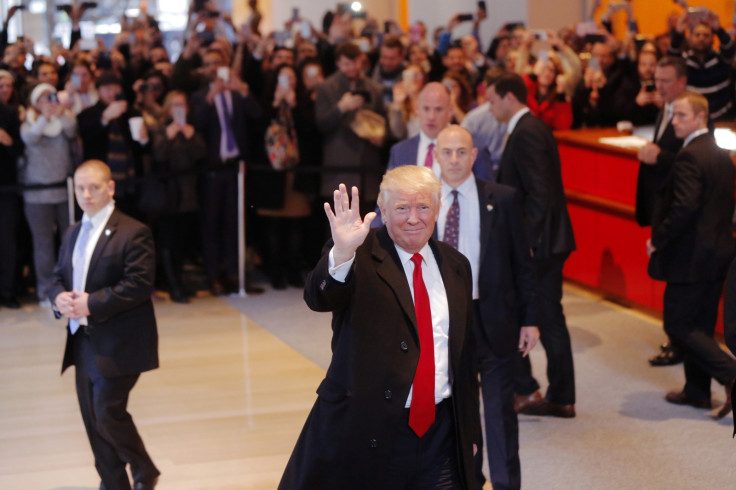 President-elect Donald Trump has been widely criticised for comments he made on social media about people who burn the US flag.
The Republican's suggestion that flag burners should face jail time or lose their citizenship was met by derision, including from within his own party.
"Nobody should be allowed to burn the American flag — if they do, there must be consequences — perhaps loss of citizenship or year in jail!" Trump tweeted on 29 November.
But House Majority Leader Kevin McCarthy told The Hill: "I do not support, or believe in, the idea of people burning the American flag, but I support the First Amendment."
However, he added that he is not a supporter of those who burn flags. "In my district, we honour the flag; we don't burn the flag. I don't understand why someone would want to burn the flag," he said.
McCarthy's opinion was supported by Senate Majority Leader Mitch McConnell, who spoke out against flag burning – reiterating his previous stance on the issue. However, McConnell did not name Trump when he suggested it was not constitutional to ban flag-burning.
He told Politico: "The Supreme Court has held that that activity is a protected First-Amendment right, a form of unpleasant speech, and in this country we have a long tradition of respecting unpleasant speech. I happen to support the Supreme Court's decision on that matter."
Trump's initial comments appeared to be a reaction to news coverage of a student who burnt the US flag in protest at Trump's victory in the 8 November presidential election.