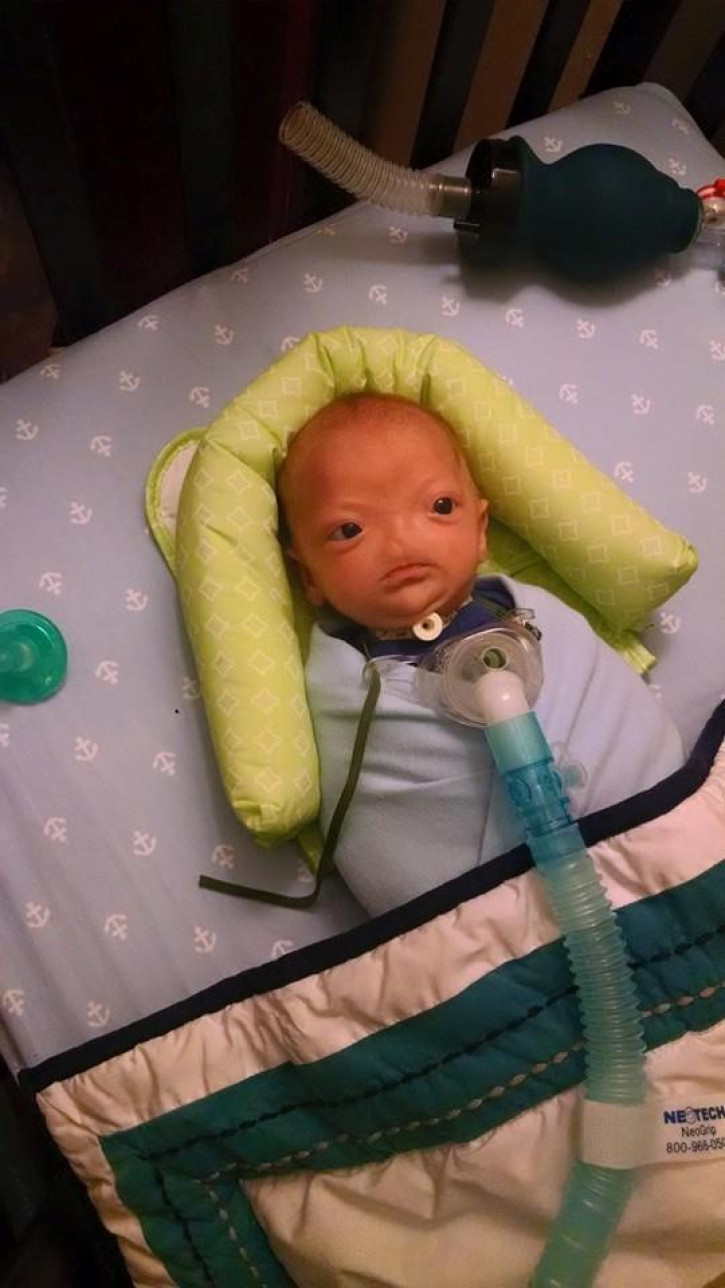 "Miracle baby" Eli Thompson, who was born without a nose, died at the age of two on Saturday, 3 June.
Eli had been born with the extremely rare condition known as congenital arhinia that is marked by the absence of a nose, nasal or sinus cavities.
"He was very, very bright and happy, always smiling and giving everybody fist bumps," Eli's father Jeremy Finch told Alabama news site Al.com
Eli had just celebrated his second birthday on 4 March and was very popular. "He touched a lot of people's lives. A lot of people cared about him," the boy's father added.
Eli was born premature and doctors had to perform a tracheotomy to help him breathe when he was just five days old.
Finch took to Facebook on Sunday to announce the news of his son's death.
"We lost our little buddy last night. I'll never be able to make sense of why this happened, and this will hurt deeply for a long time. But I'm so blessed to have had this beautiful boy in my life!
"He finished his race a lot earlier than we would have liked, but it was God's time to bring him back home. I'll forever look forward to seeing him at the gates of Heaven waiting on me to give me another one of his famous fist bumps! I love you little man."
What is congenital arhinia?
Congenital arhinia is so rare that only about 40 cases of the condition have been reported around the world so far. The first case was reported in 1931.
Severe airway and feeding problems may accompany arhinia in newborns. Facial anomalies, especially defects of the eyes, ears and palate may be seen in those born with congenital arhinia.
It is a life-threatening condition that requires the presence of a highly skilled neonatal resuscitation team at the time of delivery.