Mischa Barton pledges to fight back over sex tape to protect other victims of revenge porn
Mischa Barton: 'I want to protect them from the pain and humiliation that I have had to go through'
Hollywood actress Mischa Barton has said she wants to protect other women from suffering the "pain and humiliation" she endured after an ex-boyfriend attempted to sell a sex tape of her.
The O.C. star found herself at the centre of a sex scandal when it emerged that a former boyfriend of the actress was attempting to sell sex videos and nude photos that were reportedly taken without her consent, offering them to porn websites to the highest bidders.
Appearing at a news conference in Los Angeles, the British-born actress looked downcast as she fought back tears to read a statement in which she pledged to fight back against her alleged abusers.
She said: "I came forward to fight this not only for myself but for all the women out there. I want to protect them from the pain and humiliation that I have had to go through. No woman should have to go through this."
Barton said that she has been granted a restraining order against Adam Shaw and Jon Zacharias that will prevent them selling the footage. According to Gossip Cop, the two men were attempting to sell the material to porn companies with a starting price of $500,000 (£404,000).
Barton, 31, was informed that while she was dating Zacharias, he filmed her in the shower and during sex, using hidden cameras. Shaw, who later dated the actress, informed her of the existence of the footage that his friend Zacharias was boasting about having, Sky News reported.
Her lawyer, Lisa Bloom, told reporters that the images were a form of "domestic abuse" and the restraining order forbids the defendant from distributing, showing, giving or selling them.
"If you do not obey this order you can go to jail or prison. You have no right to exploit her or any woman for revenge or financial gain. You have been warned. You proceed at your peril," Bloom said.
Anyone who passes the images along would be considered an agent of the person who took the images and would also be covered under the restraining order.
"Revenge porn is a very common crime. It happens to a lot of people. It happens to people who are not celebrities," she said. "It happens to the girls and women who are followers of Ms Barton. And it's scary, even for a celebrity, to stand up like this but it's important for girls and women to stand up for our rights."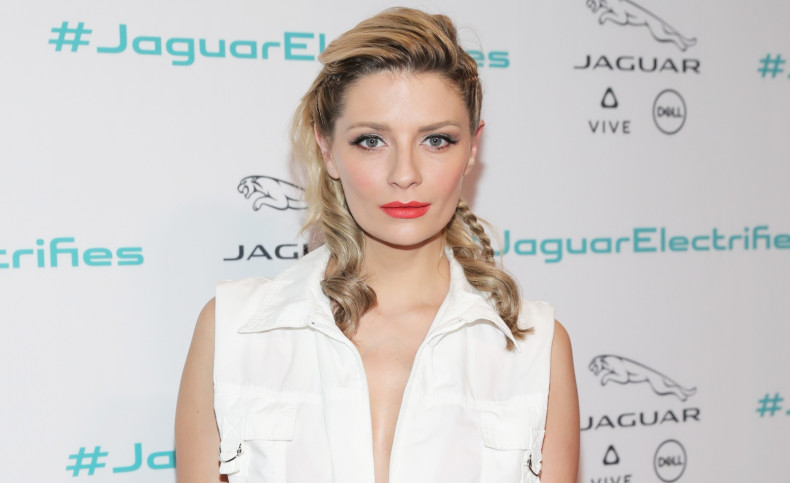 Describing her horror when she first learned that she was a victim of revenge porn the troubled star said: "My absolute worst fear was realised when I realised that someone I thought I loved and trusted was filming my most intimate and private moments without my consent, with hidden cameras.
"Then I learned something even worse: that someone is trying to sell these videos and make them public. It is a very hard thing to do but I am glad that I am finally standing up for myself," she added.
A model and actress, Barton came to fame in TV shows including The OC and movies including Notting Hill. The sex tape scandal comes just a day after it was revealed Emma Watson is pursuing legal action after private photos of her were hacked and leaked online.
Revenge porn is a crime in California. Anyone found guilty of distributing private videos taken without consent can face six months in prison.