Having taken a step-back from making young adult movies over the last few years, filmmaker Tim Burton returns to the genre with fantasy adventure Miss Peregrine's Home For Peculiar Children, based on the popular novel by Ransom Riggs.
After his grandfather leaves him unusual instructions – following a mysterious and fatal attack – teenager Jake (Asa Butterfield) follows his beloved relative's clues to a remote island in Wales in an attempt to find out the truth of what really happened. As he searches for answers, he finds himself thinking back to tales his grandfather used to tell him when he was a boy; about children's homes, people with special abilities and headmistress, who can turn into a bird at the drop of a hat.
Before long, however, Jake realises the stories were not mere bedtime entertainment at all but rather factual anecdotes from his grandfather's mysterious past, as he stumbles across a different world and is introduced to the charming Miss Peregrine and the children she looks after at the home. As things begin to unravel, Jake discovers that his new-found friends are being threatened by hollowgasts, inhuman creatures who feast on peculiars' eyeballs in order to maintain their immortality. You know, the usual...
Our verdict
Miss Peregrine's Home For Peculiar Children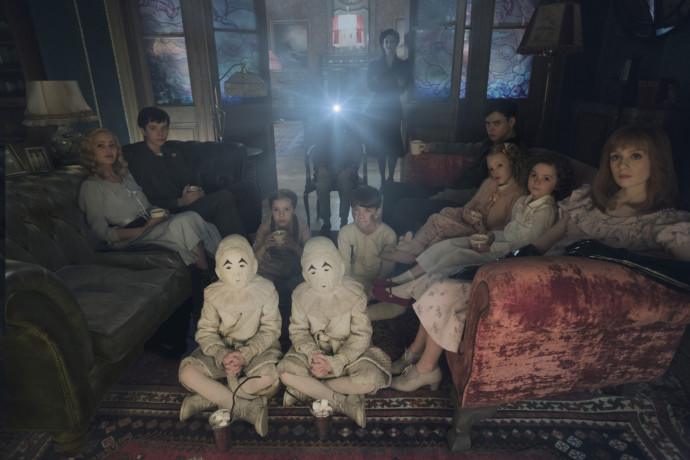 As is often the case with book-to-movie adaptations, the story of Miss Peregrine's Home For Peculiar Children is wonderfully rich and the premise for this particular is a dark fantasy-lovers dream consisting of superhuman sprogs, tots with teeth at the back of their head, boys with bees in their bonce and females with fire at their fingertips. And if that's not enough, there's a truly bonkers time-travel thread, ships majestically being 'unsunk', and a sharp-toothed, white-eyed, villainous Samuel L. Jackson thrown in for good measure.
The script however, is a little uninspiring; the pace almost stalls at regular intervals when certain characters have to spell things out to Jake about his grandfather, hollows, peculiars and whatever else they fancy quite literally. With such an abundance of characters and –considering it targets mostly younger viewers – its understandable why screenwriter Jane Goldman (Mrs Jonathan Ross, no less) felt the need to make everything as clear as possible throughout but if Burton's previous outings have taught us anything, onscreen wonder occurs when we don't know every single detail right off the bat.
Goldman is no stranger to adapting existing material to screen either, having penned excellent scripts to Stardust, Kick-Ass, The Woman In Black, Kingsman: The Secret Service and two X-Men movies but in all fairness, this undoubtedly has the most complicated universe to introduce out of the lot. There is also the argument that Riggs wrote two follow-up books to Miss Peregrine's Home For Peculiar Children and while it's still very early days yet, it seems fair to assume that 20th Century Fox are hoping the film will prove popular enough to warrant sequels. However, once a world of peculiars is truly established, sequels might be unburdened by setting the scene and truly flourish when it comes to the story.
While it somewhat attempts to do a little too much, one evident triumph of Goldman's screenplay is how well she divides screen time between all the actors and what an unlikely yet impressive cast they all are. Asa Butterfield – Norman in Nanny McPhee and the Big Bang – shines in particular as the kind-hearted hero but its Green who really steals the show.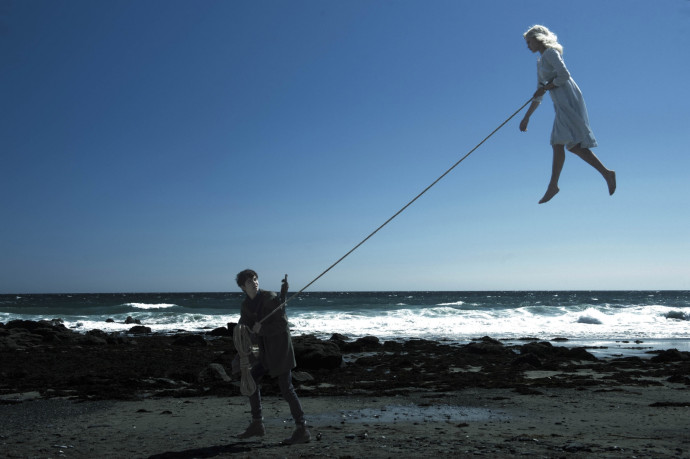 A mixture between The Grand High Witch, Nanny McPhee and Mary Poppins, Green offers up a memorable character in Peregrine, with huge, darting eyes, sharply manicured nails and speedy delivery of almost every line adding eccentricity and a campness to the role that's become essential to a great Burton film. With Green, the director has finally found a muse that matches him in oddity although she never forgets that story is king – and emotional depth is what tethers the audience to the fantastical goings-on on screen. Peregrine's fierceness to protect those in her charge yet reluctance to be sickeningly saccharine – in keeping with most cinematic care-givers – make Peregrine the most believable character of the bunch.
Equally as impressive (although not at all surprising) are Oscar-winner Colleen Atwood's costumes with the film's period-jumping settings allowing her to showcase not only modern-day looks but wonderful 1940s-inspired attire as well. Of course, the strangeness of each character emboldens the film's aesthetically-pleasing Gothic nature, what with Olive's black PVC 'marigolds' and Emma's steam-punk inspired iron boots.
While at times, Miss Peregrine's Home For Peculiar Children becomes weighed down (pun fully intended) by all that it has to set-up, there's no escaping the fact that the material suits Burton's unique, creepy but above all truly magical flair perfectly. And on top of all that – for the first times in years – his vision fits his entire cast like a glove, making for a kooky, intriguing outing that's not afraid to be genuinely a bit scary but also super sweet.
Not only does the film successfully explore the ideas of being curious, becoming a hero and the importance of unity but – like most Burton titles – it encourages you to embrace your inner weird and celebrate your own peculiarities, even if its just the fact you can't get enough of spooky stories about time travel, shape-shifters and monsters. We hope this isn't the last we see of Riggs' tales on the silver screen...