The first season of Stranger Things may have only been uploaded to Netflix a couple of months ago but the smash-hit sci-fi show is undoubtedly one of the most talked about TV series of 2016. With a second season confirmed and underway earlier this month, fans are keen to find out answers to some of the show's lingering questions and learn what to expect from new episodes...
"A lot of Season 2 is next-level, some crazy stuff," producer Shawn Levy recently told Collider, "But we must service these characters who are now beloved, who are known to the audience". However, such a task does not appear an easy one according to the 48-year-old.
"The pressure is on," he admitted, when asked how he was planning on ensuring that the show's second run will go down as well as its first. "It would be so blatantly disingenuous of me to say differently. It's scary to have people love something this much. It becomes impossible to banish all thoughts of not wanting to disappoint.
"This has been the challenge of it: on the one hand as we've see in the movie world, to do a follow-up that feels like the same thing is disappointing to an audience; to abandon things or change things [from the original], that disappoints the audience."
Levy also went on to describe the difficulties of working with such a young cast, particularly when the audience respond so well to them being that particular age. It's well documented that Finn Wolfhard's Mike, Gaten Matarazzo's Dustin, Caleb McLaughlin's Lucas and Millie Bobby Brown's Eleven became fan favourites. In fact, arguably more so than older characters such as Joyce Byers (Winona Ryder) and Jim Hopper (David Harbour) due, in part, to the actors brilliant performances despite their ages.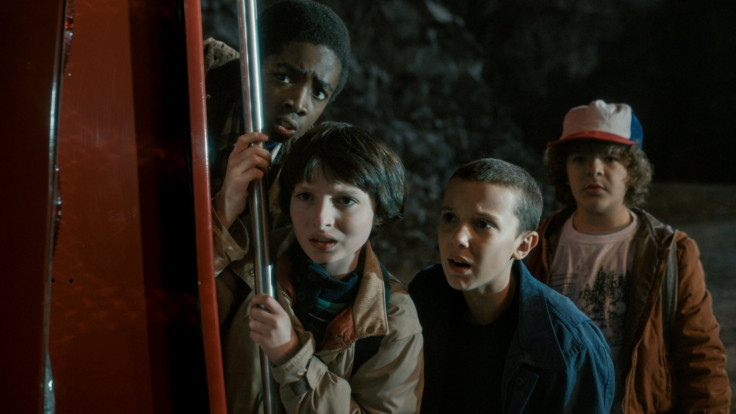 In the second season, however, they will of course be older, but Levy urged that the show's creators Matt Duffer and Ross Duffer – aka. the Duffer Brothers – are determined to continue writing characters based on qualities they see in an actor rather than creating roles that will be a stretch for an actor to play. "I think we're going to stay honest with these kids by growing with them," Levy concluded.
At the moment, there is no official release date scheduled for Stranger Things' second season but it's expected to land on the streaming service sometime in 2017.
For more entertainment news follow A-List on Twitter @Alistinsider