Given its subtitle, many Marvel fans concluded that upcoming sequel Avengers: Infinity War would be based on the comic book run of the same name. But unlike Age Of Ultron and more recently, Civil War, Infinity War won't follow suit and will instead focus on mini-series Infinity Gauntlet.
According to LRM, Thanos – who has been an omniscient yet relatively unseen puppet-master of evil so far in the Marvel Cinematic Universe – will finally step up as the main villain after getting his hands on all of the Infinity Gems. In the comics, the gems and Gauntlet enable him to have God-like powers, something he uses to impress the female personification of death after he falls for her.
Why's that plan so bad for everyone else you wonder? Well, Thanos assumes that if he brings 'death' enough 'souls' then she'll develop feelings for him too... and of course, the human race aren't too pleased about being eradicated just so the giant purple alien doesn't get his heart broken.
The publication also suggested that Thanos' object of affection could be Hela, played by Cate Blanchett, who will make her on-screen debut in Thor: Ragnarok in October 2017. While Asgardian goddess Hela and cosmic entity Death are two completely different characters in the comics, LRM speculates that the former could be MCU's substitute for Death in order to tie all of the standalone movies together in their traditional way.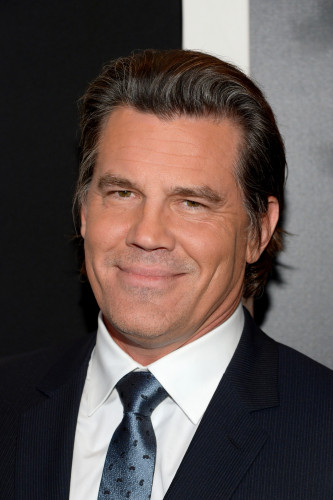 The Infinity War comic series features Adam Warlock, Magus and other characters we've never met before and is a sequel to Infinity Gauntlet – so it stands to reason the latter (ironically) will come first.
The theory certainly makes sense considering how much the film's screenwriters Christopher Markus and Stephen McFeely have too talked about Thanos' involvement in the future instalment. Way back in April, the pair told Huffington Post: "He's never been the villain in any of the movies. He's never been the main character in that way, so giving lots of good screen time to Thanos is paramount and pretty fun. I think [people are] eager, and we just have to deliver it."
Similarly, actor Josh Brolin, who has voiced the Mad Titan since 2014's Guardians Of The Galaxy also addressed the idea that Thanos will be a big part of the storyline, stating: "These Avengers stories all come down to this conclusion; my character against everybody. And it's really fun what they've chosen to do with the story."
Starring the usual suspects; Chris Hemsworth, Mark Ruffalo, Scarlett Johansson, Chris Evans and Robert Downey Jr as well as Chris Pratt, Paul Rudd and Brie Larson (as Carol Danvers aka Captain Marvel), Avengers: Infinity War is reportedly scheduled to begin production within the next few weeks. The film is expected to be seen in UK cinemas from 27 April 2018 and US big screens from 4 May.
For more entertainment news follow A-List on Twitter @Alistinsider