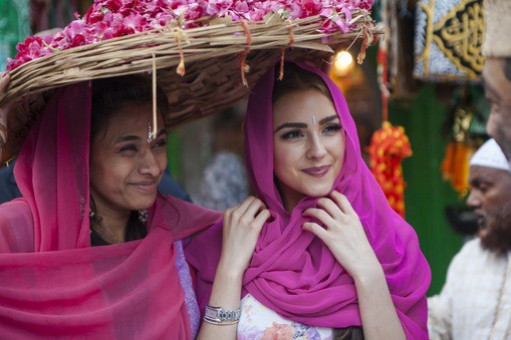 Miss Universe 2012, Olivia Culpo of the USA, who recently concluded her 10-day tour of India, is caught in a trouble. The 21-year-old Culpo faces jail for violating a tourism rule while in India.
Olivia Culpo reportedly posed for a footwear brand in front of Taj Mahal, a 17th century mausoleum built by Mughal emperor Shah Jahan in memory of his beloved wife Mumtaz Mahal, located in Agra about 180km south of Delhi. A case has been registered against her for the same following a complaint by the monument's caretaker, Munazzar Ali, according to the local police.
"There are strict guidelines against any sort of branding and promotion at Taj Mahal and the photo shoot conducted was without any prior permission," N.K. Pathak from the Agra unit of Archaeological Survey of India (ASI) told the AFP.
The police said that Culpo posed with the branded shoes at the Diana Seat, a marble projection in front of Taj Mahal named after Diana, Princess of Wales, who visited the monument in 1992.
"The sandals from a bag she carried were taken and placed on the Diana Seat for shooting pictures, which is not permitted by the ASI. It also amounts to disrespect and insult," Ali said.
Olivia Culpo, who was crowned Miss Universe in last Vegas last year, has been spending her last month as the reigning Miss Universe going places as the Miss Universe 2013 pageant will crown a new winner at the pageant's scheduled to take place in Russia on 9 November. Her India tour was aimed at spreading awareness about AIDS, women education and female foeticide.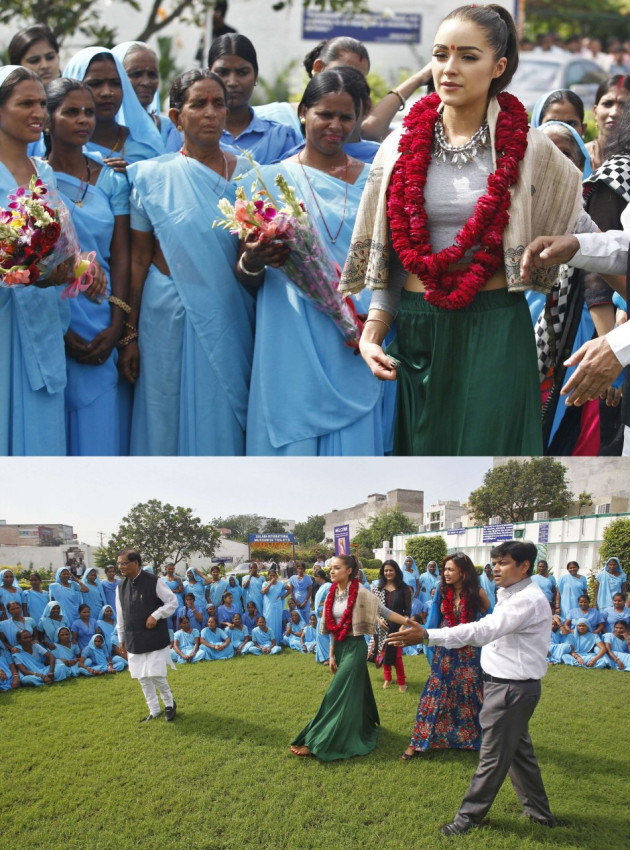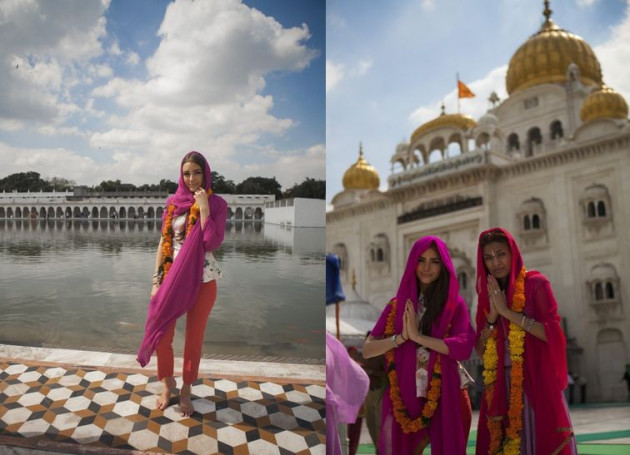 Amid her visit for a purpose, Culpo visited Taj Mahal and a few religious shrines in and around Delhi, including the Golden Temple in Amritsar. Unaware of the complaint against her that may land her up in jail, Culpo shared her feelings about visiting the Taj Mahal, which is also one of the wonders of the world.
"Taj Mahal is breathtaking!!!!!!!!! Never thought I would actually make it here. Amazing experience," Olivia Culpo wrote on Twitter.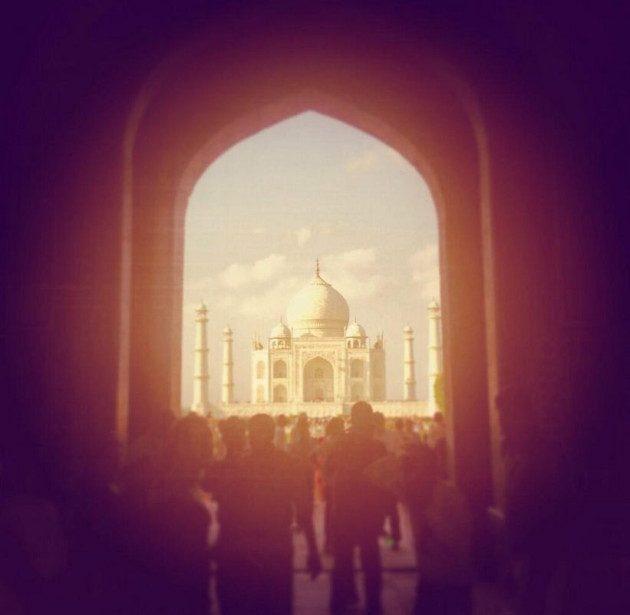 Meanwhile, the Miss Universe Organisation has apologised to the country for the whole incident.
"The Miss Universe Organization would like to extend its deepest apologies to the people of India for the incident involving reigning Miss Universe, Olivia Culpo, which occurred at the Taj Mahal," the organisation said in a statement.
It clarified further saying that the Miss Universe Organisation creates video diaries of Miss Universe titleholder of a given year throughout her reign and that sometimes sponsors are incorporated into these shoots.
"The filming that took place outside the Taj Mahal was never intended to be used as a commercial nor was it meant in any way to be disrespectful. We sincerely apologize for any unintentional harm our indiscretion and insensitivity may have caused."