Miss World 2012: Top Seven Finalist Contestants and Winner of Miss World Beach Beauty [SLIDESHOW]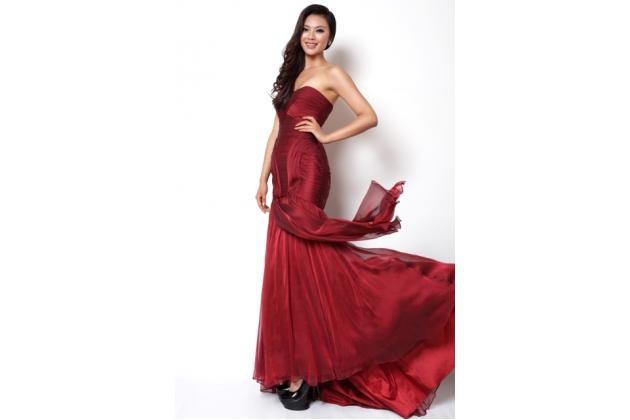 The 15 leading contestants at Miss World 2012, the 62nd edition of the Miss World beauty pageant, have been announced as Misses Australia, Brazil, China PR, England, India, Indonesia, Jamaica, Kenya, Mexico, Netherlands, Philippines, South Sudan, Spain, United States and Wales.
The Miss World 2012 event, held at the Dongshen Stadium in the Mongolian city of Ordos, featured a spectacular opening sequence with performances from Chinese artists and celebrities, including actress Liu Yuan Yuan and pop singer Sun Nan. A record 116 contestants took part in the competition.
In the opening stages, a troop of Mongolian musicians dressed as warriors performed the One Sword dance as all the Miss World 2012 contestants were introduced. Children in Mongolian outfits greeted the contestants, who first walked on stage in traditional Chinese outfits and later came up in evening gowns for the final round.
The field was initially cut to 30 quarter-finalists, following which 15 semi-finalists and then finally seven were shortlisted.
Meanwhile, before the winner of the Miss World 2012 contest was announced, the winners of several side-contests were announced.
Miss South Sudan, Atong Demanch, won the Miss World Top Model 2012 title; Miss Wales, Sophie Moulds, took home the Beach Beauty award; Miss China Wenxia Yu was declared Miss World Talent Champion 2012 and Miss Sweden Sanna Jinnedal bagged the Miss World Sportswoman 2012 award. Miss India, Vanya Mishra, won two titles - Miss World Beauty with a Purpose and the Miss World Social Media award, with Miss Mexico, Mariana Berumen, running her a close second in the latter category.
Click Start to see the seven final contestants of the Miss World 2012 pageant and the countries they represent.