Missing Malaysia Airlines MH370: Passengers with Stolen Passports Had Asian Features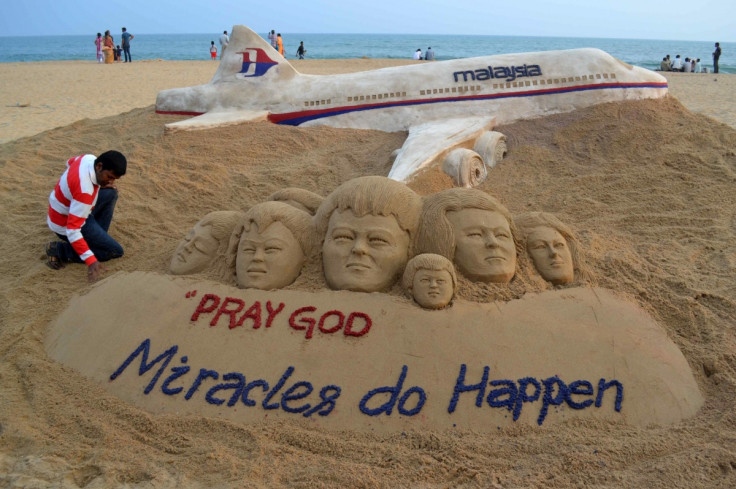 Two of the imposters who travelled with fake passports aboard missing Malaysia Airlines flight MH370 are believed to have had Asian features but travelled under Western identities, adding to the mystery of the abrupt disappearance of the Boeing 777.
Malaysian authorities are probing CCTV footage of the suspects who travelled with Italian and Austrian passports.
"I am still puzzled how [immigration officials] cannot think an Italian and Austrian but with Asian facial features," Malaysia's interior minister Zahid Hamidi said.
"We will conduct an internal probe, particularly on the officers who were on duty at the KLIA immigration counter during flight MH370."
The duo purchased the flight tickets at the same time from China Southern Airlines and had onward tickets from Beijing to Europe.
Interpol secretary general Ronald Noble earlier said: "If Malaysia Airways [sic] and all airlines worldwide were able to check the passport details of prospective passengers against Interpol's database, then we would not have to speculate whether stolen passports were used by terrorists to board MH 370."
"Whilst it is too soon to speculate about any connection between these stolen passports and the missing plane, it is clearly of great concern that any passenger was able to board an international flight using a stolen passport listed in Interpol's databases."
The actual owners of the passports were found to be safe but the latest revelations have intensified the spiralling speculation that the flight was brought down by a terror attack.
The disclosures also come on the heels of reports citing an investigator as saying the flight could have disintegrated in midair at 35,000ft.
Investigators are probing all angles including a terror strike. Counter-terrorism agencies and the FBI have joined operations.
Malaysian officials have not ruled out the possibility of hijack. Civil Aviation Chief Azharuddin Abdul Rahman told reporters that the fate of the aircraft remained a mystery.
© Copyright IBTimes 2023. All rights reserved.