A Malaysia Airlines plane with 239 people on board has now been missing for over 48 hours, with Malaysian and foreign authorities working together to find the missing aircraft.
Here is what you need to know about the abrupt and inexplicable disappearance.
Where and when the plane disappeared
The plane departed from Malaysia's capital Kuala Lumpur at 16:41 GMT Friday heading for Beijing.
The aircraft was last detected on radar around 5.00pm GMT time on Friday 8 March around 100 miles north of the Malaysian coast.
It was flying over the South China Sea, south of Vietnam's Ca Mau peninsula.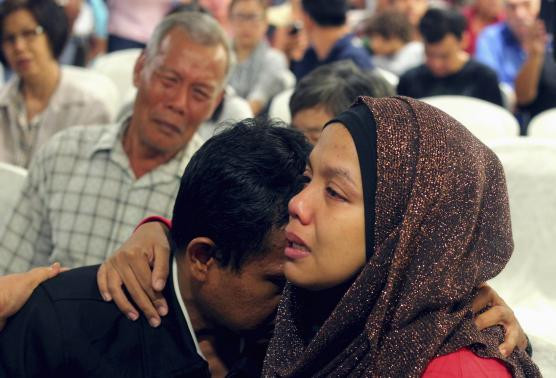 Who was on the plane
The flight was carrying 227 passengers including two children and 12 crew members, 152 Chinese nationals, 38 Malaysians, 12 people from Indonesia and six from Australia.
Two of the passengers were discovered to have boarded the flight using stolen passports.
They purchased the flight tickets together from China Southern Airlines and had onward tickets from Beijing to Europe.
The two imposters are believed to have Asian features; the names on the passports were Italian and Austrian.
The Financial Times exclusively reported that the Thai travel agency that booked the tickets for the men had been asked to arrange the travel by an Iranian middleman.
Speculations
Experts and commentators on social media have been discussing numerous possibilities that might explain the mystery.
Terrorist plot, engine failure, disintegration, hijacking and pilot suicide are all under consideration.
The two passengers using stolen passports have raised the alarm about a possible terrorist attack.
"Whilst it is too soon to speculate about any connection between these stolen passports and the missing plane, it is clearly of great concern that any passenger was able to board an international flight using a stolen passport listed in INTERPOL's databases," said INTERPOL Secretary General Ronald K. Noble in a public statement.
"If Malaysia Airlines and all airlines worldwide were able to check the passport details of prospective passengers against INTERPOL's database, then we would not have to speculate whether stolen passports were used by terrorists to board MH 370," Noble continued.
According to head of Malaysia's Civil Aviation Authority, Azharuddin Abdul Rahmanthe government has not excluded the possibility of a hijack, but was looking at every possible explanation.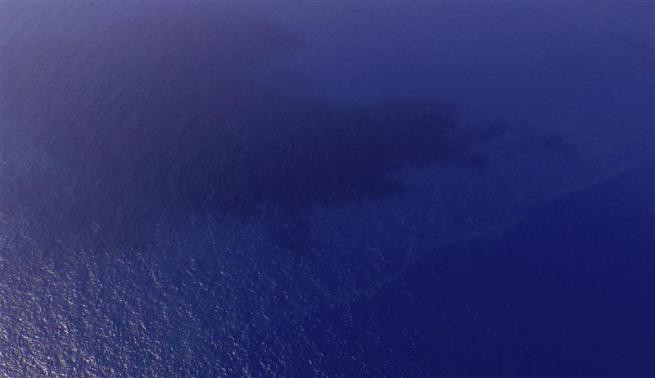 No trace
No evidence of the aircraft has been found yet.
The possible sighting of a yellow life raft was investigated on Monday, but was found to be an unrelated object.

An oil slick was spotted by a Vietnamese plane, 90 miles south of Vietnam's Tho Chu Island in the Gulf of Thailand.
According to CNN, no emergency signal has been detected by any search vessels or aircraft. Family members of passengers are being told to prepare for the worst.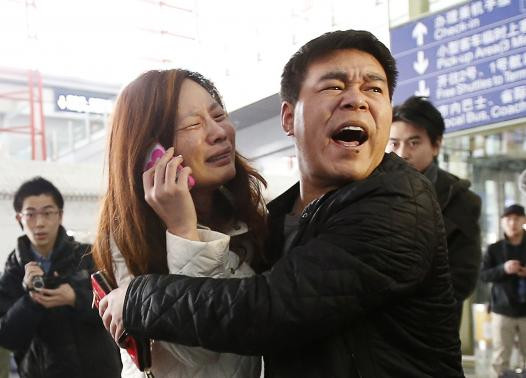 Passengers' phones ring but nobody answers
According to Chinese media, relatives have been able to ring several passengers' mobile phones, but nobody answers.
Malaysia Airlines commercial director Hugh Dunleavy confirmed that calls made to the mobile phones of the crew members were also ringing, and that he had given the numbers to Chinese investigators.
Relatives of the passengers are urging the authorities to search for the location of phones that rang using the Global Positioning System.
According to China.org.cn, 19 families have signed a joint statement saying that their family members' cell phones connected, but the calls hung up.