Missing Malaysia Airlines Flight MH370: Iranian Middleman Asked Thai Agent to Book Tickets on Stolen Passports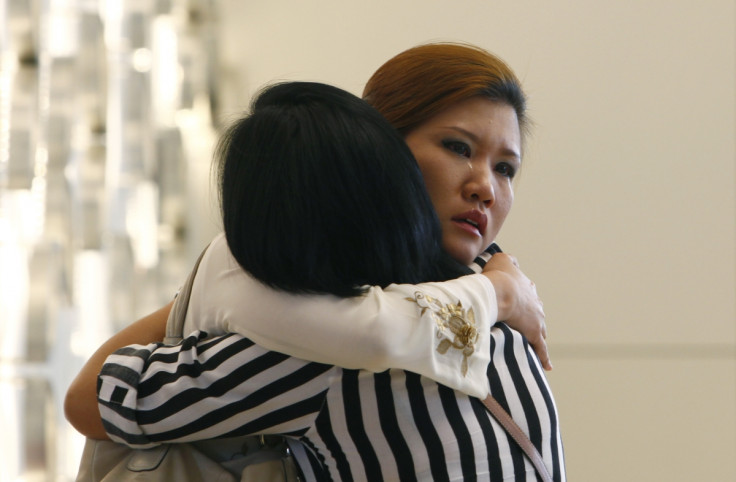 While the search for the missing Beijing-bound Malaysia Airlines flight continues, the mystery surrounding the two passengers who used stolen passports to board flight MH370 intensifies.
The Financial Times exclusively reported that the Thai travel agency that booked the tickets for the men had been asked to by an Iranian middleman.
It is fairly common for fraudulent documents to be used on regional flights for illegal immigration or drug smuggling but the fact that the aircraft has disappeared has triggered speculation of a terrorist attack.
The two, who were of "non-Asian appearance", despite earlier reports, were travelling from Kuala Lumpur, one on an Italian passport and one on an Austrian passport. the passports were reported missing a year ago by Luigi Maraldi and Christian Kozel respectively.
The one-way tickets under those names were issued by a travel agency in Pattaya, eastern Thailand.
The agency made the bookings through a China Southern Airlines office in Bangkok.
According to the FT, the owner of the agency, Benjaporn Krutnait, booked the tickets through a business contact known only by the name of "Mr Ali".
She added that it was quite common for people to book tickets through middlemen who then retake a commission. Mr Ali had asked for the cheapest route to Europe for his clients and did not mention the specific booking Kuala Lumpur-Beijing - unlikely behaviour by would-be terrorists.
The two susepcts were supposed to fly from Beijing to Amsterdam on Saturday. The passenger travelling as Maraldi was to fly on to Copenhagen and "Kozel" to Frankfurt.
Interpol said it was investigating the passports holders and examining airport footage of the two men.
One man was reported to have been identified based on the CCTV footage. "I can confirm that he is not a Malaysian, but cannot divulge which country he is from yet," said Inspector General of Police Tan Sri Khalid Abu Bakar at the Kajang police headquarters.
Bakar said the suspect was not from China's troubled Xinjiang region, which has been rocked by violent clashes between Uighurs and authorities.
Malaysia's civil aviation chief admitted that he authorities were "puzzled" by the jet's disappearance.
"Unfortunately, we have not found anything that appears to be an object from the aircraft, let alone the aircraft," Malaysia's aviation chief Azharuddin Abdul Rahman said.
"There are many theories that have been said in the media. Many experts around the world have contributed their expertise and knowledge about what could happen, what happened. We are puzzled as well."
© Copyright IBTimes 2023. All rights reserved.