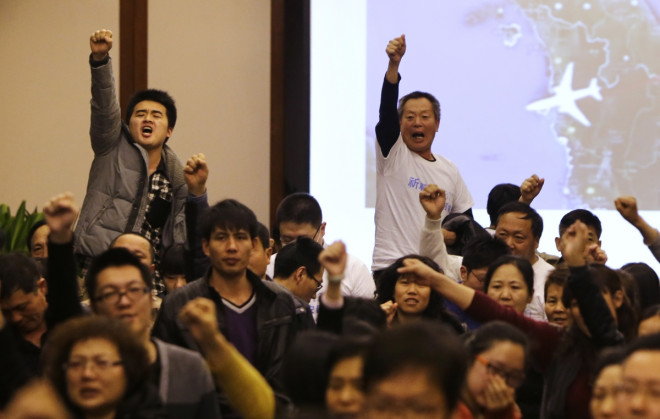 Relatives of the passengers lost on board the missing Malaysian Airlines jet today have accused Malaysian authorities of a cover up.
Distraught family members confronted Malaysian delegates in Beijing accusing them of "concealing the truth" after they walked out of a meeting without answering their questions regarding their ongoing search.
The angry relatives shouted: "You can't leave here! We want to know what the reality is! Give us back our loved ones."
The families of the missing previously reported being manhandled and physically removed from a press conference.
They have now released a collective statement saying they believe they have been "strung along, kept in the dark and lied to by the Malaysian government."
The statement said: "This kind of conduct neglects the lives of all the passengers, shows contempt for all their families, and even more, tramples on the dignity of Chinese people and the Chinese government."
They added that the Malaysians had "disregarded the life of the passengers. They have been fooling the families and the people of the whole world."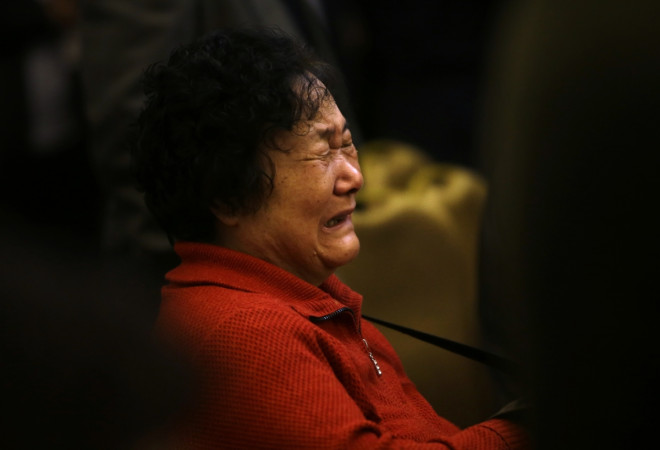 More than two-thirds of the passengers on the missing Beijing-bound Malaysia Airlines flight MH370 are Chinese.
Many of the relatives have been holed up at the massive Lido Hotel in Beijing as they await further information.
Wang Zhen, son of missing artist Wang Linshi, said there were questions about why Malaysian authorities had provided contradictory reports, arousing their suspicions.
"We feel they're hiding something from us," said Zhen.
Several family members arrived at an earlier press conference wielding a protest banner in front of journalists, demanding the truth from the Malaysian government. They were forcibly removed by police. Others had pledged to go on a hunger strike until their voice was heard.
Hamid Ramlat, the father of a passenger said: "Tonight all the government could give us was old information. But of course we, the families, want to hear new updates."
The families, who had been staying at a resort south of Kuala Lumpur were ordered to relocate to another hotel as they accommodation was required for the Malaysian Formula One grand prix.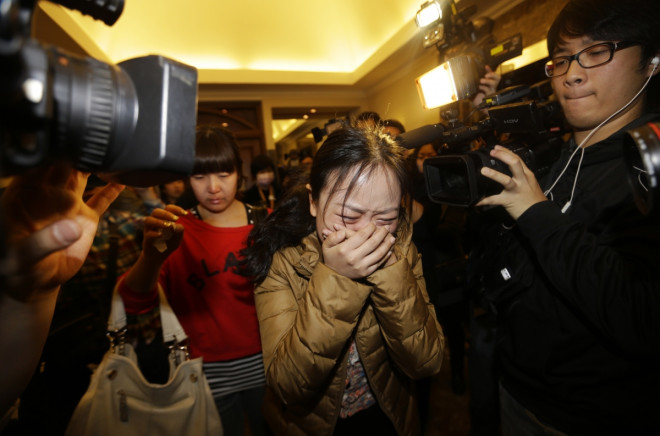 The families' statement was released earlier today (22 March) ahead of an announcement by Chinese authorities of a second satellite sighting of debris floating in the remote, southern Indian Ocean.
An official said the search for missing flight MH370 is ongoing, commenting: " As long as there is hope we will continue searching."