Scientology is one of the most secretive organisations in the world, with mysteries surrounding its creation myth, teachings and training which allegedly brainwashes its members.
The enigma of Michele "Shelly" Miscavige, however, is a particularly vexing conundrum. The wife of David Miscavige, the leader of the Church, has not been seen in public for seven years.
According to Scientologists, who deny that she is missing, Ms Miscavige is working for the Church out of the public eye. Her whereabouts, however, remain a closely guarded secret.
Some suggest she is being held against her will and at least two missing persons reports have been filed.
Information about Miscavige has now been unearthed, according to Vanity Fair.
Speaking to the magazine, Karen de la Carriere, a former Scientologist, said: "She lives in a sort of demented altered universe. Whatever she thinks of (David Miscavige), she is devoted to Hubbard, that is all she has ever known."
According to Vanity Fair, she is unlikely to defect from the organisation. They did claim, however, that Miscavige has enough power to "end" Scientology if she wanted to.
What do we know about Miscavige?
Miscavige is a member of the Sea Org, the section responsible for the international management of the Church of Scientology and its affiliated entities. From the age of 12, she was a member of the Commodore's Messenger Organisation (CMO), the internal Sea Org group responsible for personally servicing L.Ron Hubbard on his flagship Apollo.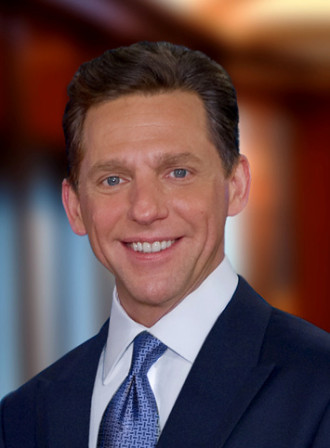 She was described as "quiet, petite and younger than most". She was also believed to be one of the "most devout" followers of Hubbard. According to reports, she worshipped him and hung onto his every word as a teenager, with "a precision that belied her young years and girlish appearance".
At the age of 21, she married David Miscavige, a fellow CMO member.
What was her involvement with Tom Cruise?
Miscavige was closely linked to one of the organisation's most famous members, Tom Cruise. When Cruise began a relationship with Penelope Cruz, Miscavige supervised the actress during her "audit". The auditing process is required by all new members of the church.
In Scientology, there are two sections of the mind, the analytical section - which stores data - and the reactive. The latter, which Scientologists believe contains fears and pain, should be destroyed. In doing so, you become a "more capable" person. Miscavige also assisted with the "Purification Rundown" programme, in which members "sweat out" any drugs and toxins in the system; anti-medicine is fundamental to Scientology.
At the end of Cruise and Cruz's relationship, Miscavige reportedly led a program to find Cruise a new girlfriend, which led to him marrying Katie Holmes.
What happened before Miscavige vanished?
The Church had become embroiled in scandal, including the death of Lisa McPherson, a member who was under the care of the Flag Service Organisation (FSO). Her autopsy revealed she was a victim of "negligent homicide" and the Church was indicted on charges of "abuse and/or neglect of a disabled adult" and "practicing medicine without a licence". The charges were dropped after the medical examiner changed her cause of death to an "accident".
Various members of Miscavige's family defected from the organisation, including her parents and her niece, Jenna Miscavige-Hill. Afterwards Miscavige-Hill wrote allegations of forced labour camps in the organisation, similar to those run by the North Korean regime.
In addition, rumours circulated about a breakdown between Michele and David Miscavige, after he assigned his wife the difficult task of restructuring the board which oversaw the Sea Org group in 2006. Reportedly, she landed in hot water after denying board members' choices.
Miscavige was then placed on a "special project" - and then she vanished.
What has the Church said about the disappearance?
Members of the Church have maintained they know where she is, but her whereabouts is being kept a secret. According to Vanity Fair, Miscavige is being kept in a secretive Scientology base known as Twin Peaks, just over an hour from Los Angeles.
Reportedly, it is one of the locations where the church keeps its most valuable artefacts. Miscavige is said to be working for the church away from her husband. Missing persons reports have found she is happy at the base and wishes to remain away from the public eye.